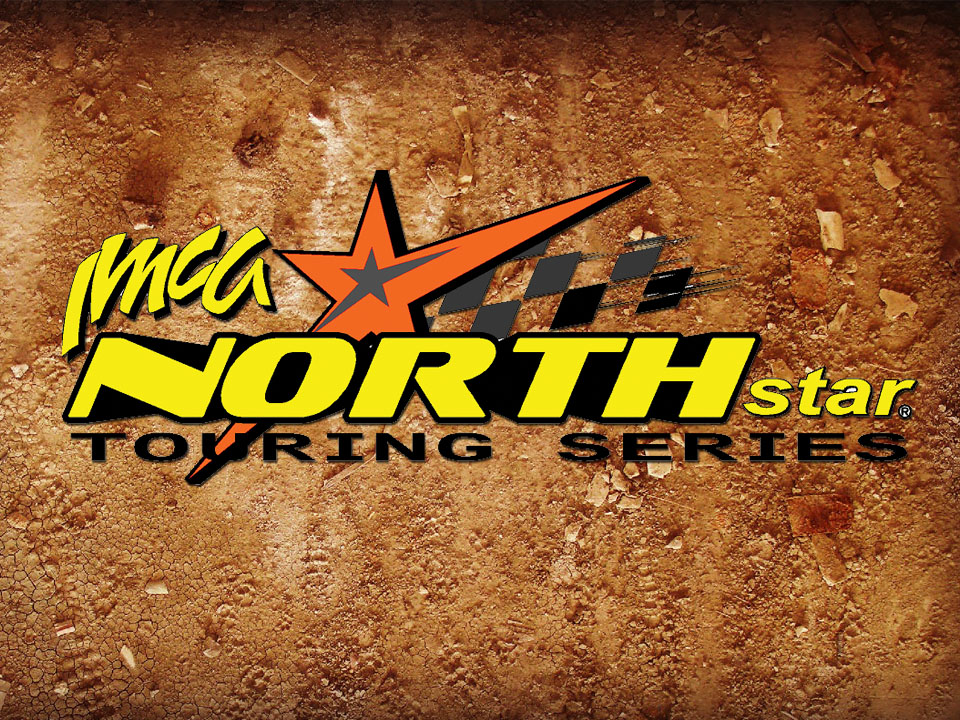 SLAYTON, Minn. (Aug. 8) – Dustin Larson won his second IMCA Xtreme Motor Sports Modified tour feature Friday night, when the Redline Racing Parts North Star Series visited Murray County Speedway.
Larson drew the pole for the 20-lapper and held onto the front spot through a series of early cau­tions. His brother Jeff made a charge during a long green flag run but had to settle for second.
Dalton Magers, Jason Fisher and Josh Bonnstetter rounded out the top five. Dustin Larson had won the first North Star feature of his brief Modified career at Redwood Speedway on June 8.
The Larson clan also celebrated an IMCA Sunoco Stock Car victory as patriarch Jim took the lead with three laps left in that contest and held off Matt Speckman. The checkers were his third of the season and career sixth.
Chris Palsrok, Levi Feltman and Gary Mattison completed the top five.
Other winners at Slayton were Justin Remus in the Karl Chevrolet Northern SportMods, Cory Probst in the IMCA Sunoco Hobby Stocks and Stephanie Forsberg in the Mach-1 Sport Com­pacts.
Tire management was key for the Northern SportMods, where Remus passed Danny Myrvold for the front spot with five circuits left.
Myrvold, Aaron Krohn, Matt Looft and Tony Rialson finished second through fifth, respectively.
Probst picked up his division-leading eighth win, and third victory of the season, after passing Jus­tin Luinenburg midway through the Hobby Stock 15-lapper.
Luinenburg ended in second, with Matt Hanson, Trevor Holm and Jamie Songer in tow.
Forsberg led all 10 circuits of the Sport Compact feature. Her father Neil moved up to second follow­ing a late restart but couldn't reel in the leader. Joe Bunkofske was third.
Feature Results
Modifieds – 1. Dustin Larson; 2. Jeff Larson; 3. Dalton Magers; 4. Jason Fisher; 5. Josh Bonnstet­ter; 6. Greg Jacobsen; 7. Randy Klein; 8. Justin Anderson; 9. Gary Oskerson.
Stock Cars – 1. Jim Larson; 2. Matt Speckman; 3. Chris Palsrok; 4. Levi Feltman; 5. Gary Matti­son; 6. Brad Lange; 7. Jake Bruns; 8. Jon Schmidt; 9. Dean Nething; 10. Wayne Oftedahl; 11. David Breyfogle; 12. David Reisdorfer; 13. Devin Kuehne; 14. Luke Sathoff; 15. Jim Gregoire; 16. Kevin Bruns; 17. Kevin DeBaere.
Northern SportMods – 1. Justin Remus; 2. Danny Myrvold; 3. Aaron Krohn; 4. Matt Looft; 5. Tony Rialson; 6. Tom Brown; 7. Dan Ahlers; 8. Adam Ecker; 9. Bruce Egeland; 10. Dan Paplow; 11. Jim Gregoire; 12. Devon McMartin; 13. Randy Hook; 14. Jason Oskerson; 15. Brian Rogers; 16. Brycen Johnson; 17. Cole Bents; 18. Nick Dieter.
Hobby Stocks – 1. Cory Probst; 2. Justin Luinenburg; 3. Matt Hanson; 4. Trevor Holm; 5. Jamie Songer; 6. Adam Snyder; 7. Wes Jahnz; 8. Neil Forsberg; 9. Ernie Dailey; 10. Brad Snyder; 11. Eric Gillette; 12. Mark Janssen; 13. Katie Gillette; 14. Bruce Kingery; 15. Clyde Krog; 16. Travis Radke; 17. Derek Platt; 18. John Mitchell.
Sport Compacts – 1. Stephanie Forsberg; 2. Neil Forsberg; 3. Joe Bunkofske; 4. Scott Espey; 5. Kyle Ewert; 6. Cole Bassett; 7. Chase Brocker; 8. Robby Severson.