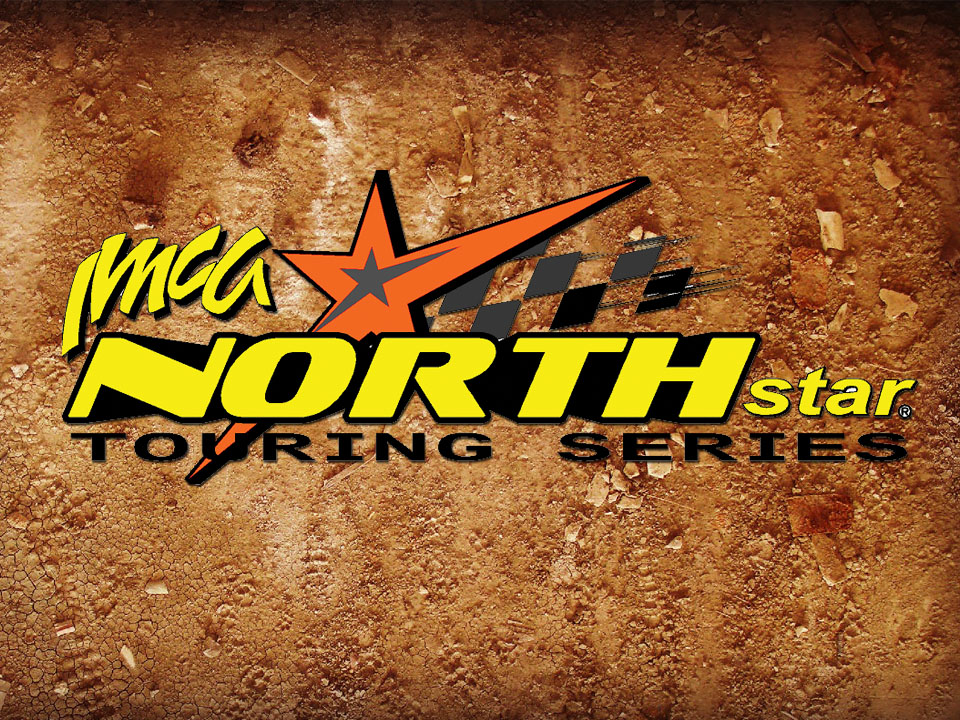 REDWOOD FALLS, Minn. (July 20) – Once he got back on track, Curt Lund got his first Redline Racing Parts North Star Series win of the season at Redwood Speedway.
Lund started Sunday's IMCA Xtreme Motor Sports Modified feature from the pole and led all 20 laps despite driving off the second set of turns just before midway.
He got back on the track as Dalton Magers and Brandon Beckendorf made up ground, then pulled away to the checkers.
Beckendorf, Magers, Josh Rogotzke and Tyler Limoges completed the top five. The tour victory was Lund's career third; he'd won two North Star events in 2012.
Matt Speckman won his career second IMCA Sunoco Stock Car tour feature while Danny Myrvold and Jamie Songer were first-time winners in the Karl Chevrolet Northern SportMods and IMCA Sunoco Hobby Stocks, respectively.
Nate Coopman scored his sixth straight Mach-1 Sport Compact victory.
Speckman started sixth and found the fast groove at the top of the track following a restart, then ran side-by-side with Rich Gregoire before easing ahead.
Jim Larson gained the second spot but couldn't catch Speckman. Gregoire was third.
"On a rail," Myrvold sped from seventh starting to the front just four laps into the Northern SportMod main. He used the lower line to get the lead and then moved to the higher line to stay there.
"This was a big deal for us," said Myrvold, who took the checkers in front of Matt Looft and Bruce Egeland.
Songer started outside Justin Luinenburg on the front row. Cory Probst came up to race door panel-to-door panel the rest of the way before Songer eked out the win.
"It was the most fun race I've ever been involved in," said Songer, the winner ahead of Probst and Luinenburg.
Coopman's latest and career 19th series victory came in front of Neil Forsberg and Stephanie Forsberg.
Feature Results
Modifieds – 1. Curt Lund; 2. Brandon Beckendorf; 3. Dalton Magers; 4. Josh Rogotzke; 5. Tyler Limoges; 6. Justin Anderson; 7. Dan Menk; 8. Jeff Larson; 9. Greg Jacobsen; 10. Jesse Rogotzke; 11. Jeff Maasch; 12. Randy Klein; 13. Jerry Wren; 14. Trent Loverude; 15. Dustin Lar­son.
Stock Cars – 1. Matt Speckman; 2. Jim Larson; 3. Rich Gregoire; 4. Dan Veenstra; 5. Kevin DeBaere; 6. Dan Mackenthun; 7. Gary Mattison; 8. Jim Richert; 9. Dean Nething; 10. Kevin Bruns; 11. Jake Bruns; 12. Jesse Timm; 13. Shaun Madden.
Northern SportMods – 1. Danny Myrvold; 2. Matt Looft; 3. Bruce Egeland; 4. Josh Larsen; 5. Tony Rialson; 6. Dan Paplow; 7. Nick Johansen; 8. Dan Milbradt; 9. Dean Precht; 10. Justin Re­mus; 11. Jim Gregoire; 12. Tyler Boyda; 13. Adam Ecker; 14. Jordan Meine; 15. Eric Bassett; 16. Randy Fischer.
Hobby Stocks – 1. Jamie Songer; 2. Cory Probst; 3. Justin Luinenburg; 4. Wes Jahnz; 5. Matt Olson; 6. Eric Gillette; 7. Rodney Manthey; 8. Nathan Gegner; 9. Brian Loscheider; 10. Joe Huseby; 11. Frank Billmeier; 12. Mark Janssen; 13. Brennen Boettger; 14. Tim Huseby; 15. Katie Gillette; 16. Roger Jenniges.
Sport Compacts – 1. Nate Coopman; 2. Neil Forsberg; 3. Stephanie Forsberg; 4. Ben Wilhelmi; 5. Todd Tacheny; 6. Kyle Ewert; 7. Scott Espey; 8. Rick Castle; 9. Robert Severson; 10. Joe Bunkofske.