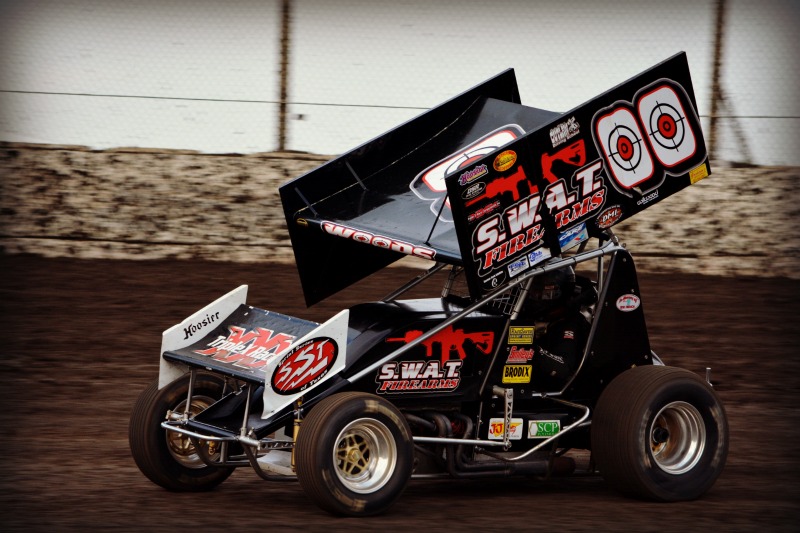 ABILENE, Texas (May 10) – A restart with five laps left proved to be the opportunity Dustin Woods needed Saturday night at Abilene Speedway.
Woods went all the way to the top of the oval after the Sprint Series of Texas main event went back to green, passed Sean Mayfield for the lead and stayed in front to the finish of the 20-lapper.
The victory was his IMCA Eagle Motorsports RaceSaver Sprint Car tour first and second of the season. He's in the same Triple X Chassis as last year while armed with a new Russell Shoulders Racing Engines package.
"I finally got it figured out," Woods said following the win.
He'd started fifth and stayed near the front from the first circuit on. Jason Howell, Rodney Henderson, Mayfield and Danny Merrell completed the top five.
"Sean drove a heck of a race," Woods said. "He and (sixth place finishing) Gary Kelley both did."
Feature results – 1. Dustin Woods; 2. Jason Howell; 3. Rodney Henderson; 4. Sean Mayfield; 5. Danny Merrell; 6. Gary Kelley; 7. Chip Graham; 8. Mike Herring; 9. Jerry Hammock; 10. Trevor Reed; 11. Ronnie Henderson; 12. Corey Minor; 13. Mark Klis; 14. David Garland; 15. Kerry Rush; 16. Kenny Venable; 17. Matt Etzelmiller; 18. Carl Lamb; 19. Pete Cobb; 20. Kenny Elwood.