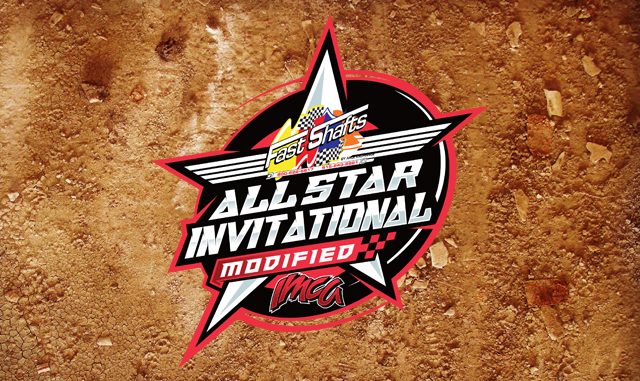 VINTON, Iowa (Aug. 24, 2023) – Add another five Friesen Performance IMCA Modified drivers to the list of those eligible to qualify for the Fast Shafts All-Star Invitational.
Cayden Carter topped the Dale DeFrance Memorial at Marshalltown Speedway and Josh Rogotzke paced Murray County Speedway's Fair Night show.
Benji LaCrosse led the way to the checkers in the "Blue" race at 141 Speedway, Kade Ogle was a weekly winner at Abilene Speedway and Gavyn Manning motored to the Mike Moshier Classic checkers at Bakersfield Speedway.
Winners of features paying $1,000 or more who were already qualifying eligible were Eddie Belec, Tom Berry Jr., Myron DeYoung, Drake Findley, Jerry Flippo, Jordan Grabouski, Austin Kiefer, Jeremy Mills, Joel Rust, Brandon Schmitt, Todd Stinehart, Tim Ward and Jesse Williamson.
Drivers now eligible to qualify for the Fast Shafts All-Star Invitational include:
Chris Abelson, Timothy Allerdings, Ricky Alvarado, Chaz Baca, Owen Barnhill, Jordan Bartz, Austen Becerra, Brandon Beckendorf, Eddie Belec, Brett Berry, Tom Berry Jr., Brady Bjella, Tanner Black and Tyson Blood.
Steven Bowers Jr., Zach Cail, Cayden Carter, Alec Childs, Ty Clemens, Mitchell Clement, Jimmy Cole, Cory Craver, Brian Cross, Paul Culp, Jacob Dahle, Matthew Day, Jon DeBenedetti, Travis Denning and Jesse Dennis.
Zane DeVilbiss, Brenten DeYoung, Myron DeYoung, Spencer Diercks, Brad Dierks, Greg Dinsmore, Logan Dinsmore, Jake Donnelly, Ryan Doyon, Ethan Dotson, Trey Duensing, Ryan Duhme, Grey Ferrando and Drake Findley.
Trevor Fitz, Jerry Flippo, Kelsie Foley, Troy Foulger, Jeremy Frenier, Albert Gill, J.T. Goodson, William Gould, Jordan Grabouski, Travis Hagen, Kollin Hibdon, Jacob Hobscheidt, Bobby Hogge IV and Mitchell Hunt.
Tyler Iverson, Bricen James, Joseph Joiner, Jeremy Keller, Austin Kiefer, Jerry King, Brenda Kirby, Austin Kuehl, Benji LaCrosse, Keith Lamphere, Cody Laney, Jeff Larson, Jake McBirnie and Ryan McDaniel.
Izac Mallicoat, Duane Manning, Gayvn Manning, Jaren Martin, Eric Mass, Chad May, Nick Meyer, Chris Mills, Jeremy Mills, Rodney Morgan, Chris Morris, Troy Morris III, Mike Mullen and Dylan Murty.
Todd Neiheiser, Jake Nightingale, Kade Ogle, Jake O'Neil, Ryan Peery, Jim Pettit, Steven Pfeifer, Chad Porter, Brad Pounds, Dyllan Ricks, Josh Rogotzke, Kyle Rohleder, Anthony Roth, Joel Rust and Jaxon Saathoff.
Rob Sanders, Jayden Schmidt, Brandon Schmitt, Kody Scholpp, Kelly Shryock, Jason Schueller, Marlyn Seidler, Clay Sellard, Todd Shute, Brad Sites, Eddie Sites, Casey Smith, Todd Stinehart, Tyler Stoddard and Caleb Stone.
Shawn Strand, David Stremme, Mickey Stubbings, Regan Tafoya, Jeff Taylor, Peyton Taylor, Collin Thirlby, Cody Thompson, Randy Thornell, Dylan Thornton, Ricky Thornton Jr., Dillon Tindall, Marcus Tomlinson and Travis Tooley.
Jake Upchurch, A.J. Ward, Tim Ward, John Webb, Mike Wedelstadt, Matt Werner, Kale Westover, Steve Whiteaker, Johnny Whitman, Jesse Williamson, Fred Wojtek, Braxton Yeager, Justen Yeager and Chris Zogg.
The All-Star Invitational will be held Friday, Sept. 8 during the IMCA Speedway Motors Super Nationals fueled by Casey's. Two rounds of fast time qualifying will be held during the Thursday, Sept. 7 program at Boone Speedway.
Any driver who believes they should be added to the eligible list must contact Bill Martin at the IMCA office (319 472-2201, ext. 213).
Qualifying will be Thursday, Sept. 7 during the IMCA Speedway Motors Super Nationals fueled by Casey's at Boone Speedway with the All-Star Invitational on Friday, Sept. 8.