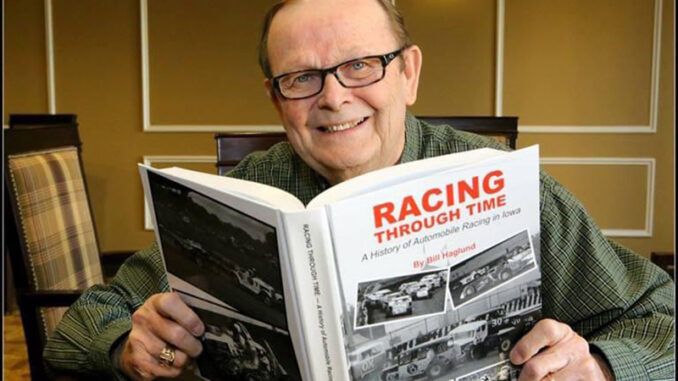 DES MOINES, Iowa – Funeral services for racing writer, historian and hall of famer Bill Haglund will be held at 10:30 a.m. on Tuesday, Aug. 29 at Iles Westover Chapel, at 6337 Hickman Road in Des Moines.
The editor of Hawkeye Racing News and IMCA executive secretary during a long and distinguished career that covered journalism, racing and all subjects related passed away Aug. 10 at the age of 79.
Visitation will be from 6-8 p.m. Monday, Aug. 28 at the Westover Chapel. Burial will be Tuesday afternoon at the Iowa Veterans Cemetery.
A complete obituary will be posted when all that information is available.