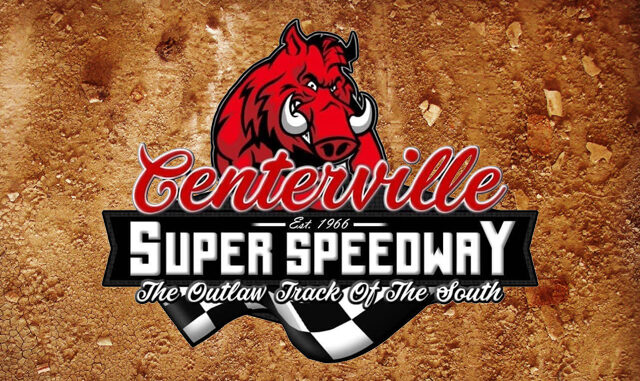 CENTERVILLE, Ark. (Feb. 3, 2023) – Two IMCA divisions are coming to The Outlaw Track of the South for Friday night shows in 2023.
Friesen Performance IMCA Modifieds and IMCA STARS Mod Lites headline Speedway Motors Weekly Racing programs at Centerville Super Speedway. The west central Arkansas speed factory is sister track to Saturday venue Diamond Park Speedway 2-1/2 hours to the south and also owned and promoted by Wayne Tidwell.
"It's a D-shaped track now, bigger than a quarter-mile and smaller than a three-eighth's," said Tidwell, who had watched his father fix the flats of V8 and six-cylinder drivers for a dollar each before racing at Centerville himself. "It's 110 feet wide, a progressive banked track and it's fast. It's not uncommon for us to have four- and five-wide racing."
Opening night will be April 7 with points awarded through Sept. 22. Modifieds running at Centerville are part of IMCA's Jet Racing Central Region.
"Centerville is the first track I ever owned and we have wanted to sanction Modifieds with IMCA for some time. It just makes sense to sanction the STARS Mod Lites now that division is part of IMCA now," Tidwell explained. "Being a Friday track gives drivers a chance to run for IMCA state, regional and national championships."
A pair of $1,000 to win events are slated for the Mod Lites at Centerville, on May 5 and May 26. Those dates complement other higher paying weekly shows and Mod Lite Mayhem and Tex Myers 8 Ball Classic specials at Diamond Park.
"I'm the king of the little big races in Arkansas. We do a ton of $1,000 to win races," said Tidwell. "I think Diamond Park is one of the best tracks in the country for Mod Lites. It was one of the racing capitols of Arkansas but we never had the success here that we did with IMCA."
"We can draw cars from all over Arkansas and from outside the state. Sanctioning with IMCA has already helped put Diamond Park Speedway on the map," he continued. "We've had racers come from Florida, Ohio, all over the place."