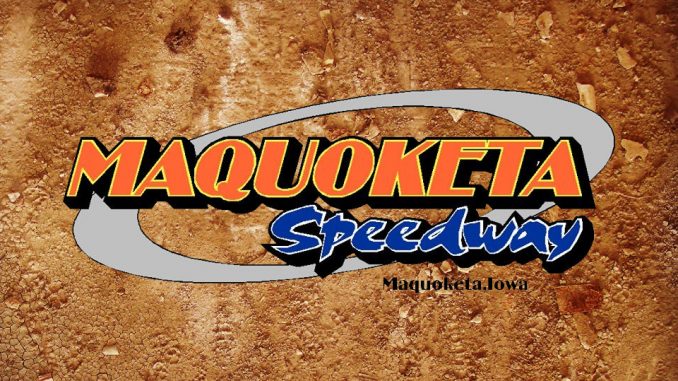 MAQUOKETA, Iowa (Feb. 2, 2023) – This time, no regrets.
Having passed on one previous opportunity to promote Maquoketa Speedway, Bret Sievertsen jumped at the second and will be calling the shots beginning this season at the Jackson County speedplant. 
He'll be in charge of a Speedway Motors Weekly Racing program that features IMCA Sunoco Late Models, Friesen Performance IMCA Modifieds, IMCA Sunoco Stock Cars, IMCA Sunoco Hobby Stocks and Friesen Performance IMCA Northern SportMods.
Late Models return to Saturday shows following a four-year absence and will be sponsored locally by Kinion Auto Sales.
"We've already gotten a huge response from people who want to be involved with the track and Kinion was one of the first to pick up the phone and call," said Sievertsen, a long-time scorer at Maquoketa, among other Eastern Iowa and western Illinois IMCA venues.
"When I started working here I was doing public relations. I have primarily scored since, assisted the race director and have watched and learned since I got here," he continued. "I had the chance to promote Maquoketa and regretted not doing it before. When the call came this time I was not going to let it pass. I jumped on it."
Opening night is April 22. The Del Gade Memorial is June 10, the Jackson County Fair show is July 26 and season championship night will be Aug. 19.
"The fair board has already put new bleachers in. We're going to start a kids' club and schedule driver autograph sessions throughout the season," Sievertsen said. "We want to get the car count up and the Late Models will be a big help doing that because they'll keep the track multi-groove."
Late Models were sanctioned at Maquoketa from 2001-2019; the last two Modified track champions crowned there were national champ Jeff Larson in 2021 and Razor Chassis North Central Region king Travis Denning in 2022.
"I'm looking forward to seeing all the people at Maquoketa Speedway again. The fans are great," said Sievertsen. "I like the atmosphere here, I like the people and I'm looking forward to seeing them come through the gates and having a good time."