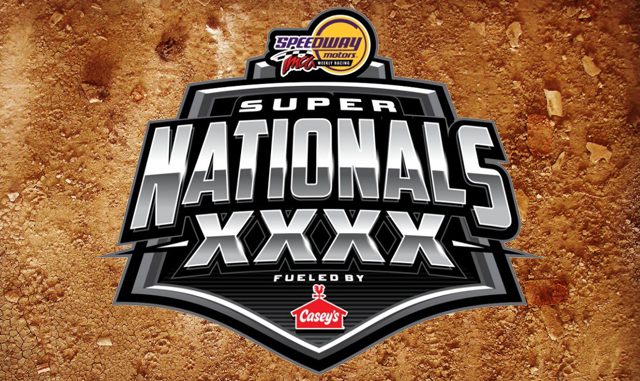 BOONE, Iowa (July 21, 2022) – Some fine tuning to the schedule should mean earlier endings to night two of the Prelude and to the final night of the 40th annual IMCA Speedway Motors Super Nationals fueled by Casey's.
The Sport Compact portion of the Prelude moves to the Saturday, Sept. 3 program at Boone Speedway.
And IMCA and track officials had announced earlier this month that qualifying for Hobby Stock and Northern SportMod race of champions events will be Monday, Sept. 5 with both ROCs held on Tuesday, Sept. 6.
"Moving Sport Compacts to Saturday of the Prelude means Hobby Stocks and Northern SportMods won't be racing so late in their Prelude show the next night," IMCA President Brett Root explained. "That will help Hobby Stock and Northern SportMod drivers in their preparation for main event and race of champion qualifying on Monday, and gives Sport Compact drivers another day to get ready for their Tuesday program."
"We're also considering starting both Prelude events an hour earlier," added Root, noting that Cody Hicks performs in the pit area both Saturday and Sunday night. "Starting hot laps at 3 p.m. and racing at 4 p.m. should help get racing completed earlier."
Modifieds, Stock Cars and STARS Mod Lites return to the opening night Prelude show. Both the race of champions and main event for the Mod Lites are on Sunday.
The Stephenville Starter Race of Champions for Hobby Stocks and BSB Manufacturing Race of Champions for Northern SportMods had been part of Saturday programs since their addition to the Super Nationals schedule in 2009.
"There are drivers in these two divisions every year who qualify for their ROC but not the main event," Root said. "Moving those races to Tuesday means they won't have to stay an extra four days to run 12 laps or make another round trip home and back to Boone to race."
Late Models help kick off the Sept. 5-10 Super Nationals, running their complete program on Labor Day. Last-chance races for Hobbies and SportMods and the first night of qualifying for Modifieds and Stock Cars is on Wednesday.
The B & B Racing Chassis All-Star Invitational for Stock Cars is Thursday, the Fast Shafts All-Star Invitational for Modifieds on Friday. Two rounds of group time trials fill All-Star fields for the Stocks on Wednesday and for the Modifieds on Thursday.
Last-chance qualifying, the Harris Auto Racing Modified Race of Champions and the Sunoco Race Fuels Stock Car Race of Champions precede Modified, Stock Car, Hobby Stock and Northern SportMod main events Saturday night.
"We have not made a lot of changes to the schedule but we believe we have made enough. We want to ease some of the time constraints that affected the Prelude and Super Nationals last year," Root stated. "Formats are dependent on car count and entries, already over 490, are on pace to demonstrate that we will have plenty of cars and plenty of races to fill race programs each day."
IMCA.TV will broadcast both nights of the Prelude and all six nights of Super Nationals.