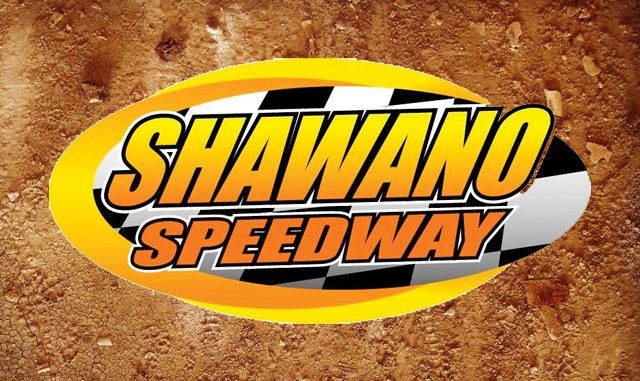 By Scott J. Owen 
SHAWANO, Wis. (July 16, 2022) – Halloween at the Half Mile Shawano Speedway brought the kids out in droves in search of candy and the racing was just as sweet.
Looking to put a season of bad luck behind him with a heat win earlier in the night, A.J. Springborn grabbed the lead at the start of the Friesen Performance IMCA Northern SportMod feature. As he led, Tyler Sobiesczyk moved to second.
Springborn's bad luck continued, though, as he spun while leading on lap five to bring out a caution and send him to the rear of the field. Sobiesczyk inherited the lead on the restart and was immediately pressured by Jeffery Teske, until Teske spun on lap five.
When the race went back green Sobiesczyk held serve the rest of the event. On the final lap, Sobiesczyk began to show smoke. As he took the checkered flag, his third of the season, the motor expired in a cloud of smoke. Travis Rhoades was able to advance from ninth to finish second. Max Oreskovich took third. Bryce Clements finished fourth. Teske raced back through the field to finish in fifth.
Multi-time track champion Marcus Yarie started outside row one of the Friesen Performance IMCA Modified feature and went the distance, leading all 20 laps Tony Wedelstadt and Rob Charapata battled for second for numerous laps. Wedelstadt finished second and Charapata settled for third. Jerry Wilinski and Jordan Bartz rounded out the top five.
Vern Stedjee grabbed the early lead in the IMCA Sunoco Stock Car feature before Dan Michonski moved to his outside to snag the lead on lap five. Travis VanStraten passed Stedjee to move to second on lap six.
Longtime adversaries Michonski and VanStraten soon began a high speed chess match that would last the rest of the race. VanStraten was able to drive in deeper down low in turn one of the speedway while Michonski raced the high line and continued to lead. In turns three and four Michonski preferred a lower line.
Their side-by-side duel continued until lap17 when VanStraten took the lead. Michonski quickly crossed VanStraten over and began to run the low side with VanStraten up high. Michonski continued to pressure VanStraten but could not muster a pass. In the end it was VanStraten followed by Michonski, Stedjee, Trent Nolan and Jordan Barkholtz.