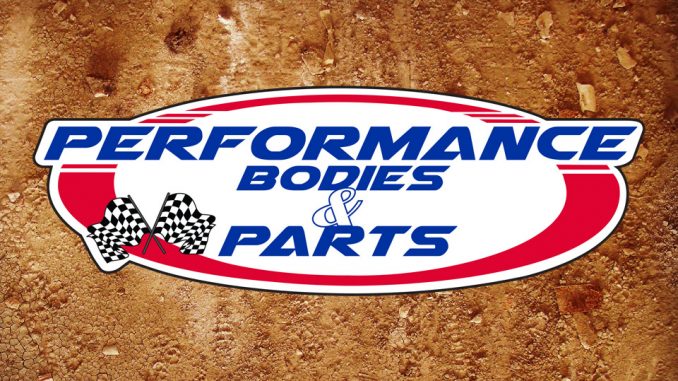 CEDAR FALLS, Iowa (June 10, 2022) – Performance Bodies marks another milestone in 2022, giving awards to IMCA drivers for a 40th consecutive season.
The Cedar Falls, Iowa, high performance au­tomotive parts distributor and race car body manufacturer celebrates that anniversary with an awards program that sees $25,000 in product certificates given to drivers in seven divisions.
"Forty years ago I had no idea that I would be able to follow my dreams and actually make a career in the racing industry," said Performance Bodies President Scott Braun. "The relationships with all the racers and manufacturers over the years because of IMCA are amazing.
"We have been fortunate to be around IMCA racing since the beginning and a sponsor for over 40 years."
$200 MD3 product certificates go to second through seventh place drivers in standings for each of the five regions, and to second, third and fourth-place drivers in rookie standings for each Friesen Performance IMCA Modified region.
Each of the top five drivers in national IMCA Sunoco Late Model national standings and the national rookie of the year receives a $400 MD3 product certificate.
Top 10, 15th and 20th place finishing drivers in both of the two IMCA Sunoco Stock Car regions and the national rookie of the year also receive $200 product certificates.
MD3 product certificates valued at $175 go to top 10, the 15th and the 20th place drivers in both IMCA Sunoco Hobby Stock regions as well as to the national Hobby Stock rookie of the year.
Drivers placing second through 10th in national standings for Friesen Performance IMCA Northern SportMods and Smiley's Racing Products IMCA Southern SportMods get $200 MD3 certificates, as do runners-up in rookie of the year standings in both divisions.
And product certificates redeemable for $100, $50 and $50 go to top three finishers in national Mach-1 Sport Compact standings.
Performance Bodies also returns to national de­cal programs for both the Modifieds and Hobby Stocks and as primary sponsor for Late Model and Stock Car rookie of the year programs.
Awards given at the IMCA Speedway Motors Super Nationals fueled by Casey's include $200 MD3 certificates to fifth, sixth and seventh place drivers in main events for the Modifieds, Stock Cars and Northern SportMods, and $175 certificates to each of the fifth through seventh place finishers in the Hobby Stock main event. 
Information about Performance Bodies products is available calling 800 722-4641, at the www.performance­bodies.com website and on Facebook.
"Four decades of partnership does not come often. Performance Bodies and MD3 continue to keep the racers' best interest in mind and it shows with their longstanding success," stated IMCA Marketing Integration and Sponsorship Director Carson Becker-Gramm. "I am extremely grateful and proud to be part of this milestone season with Performance Bodies and MD3."