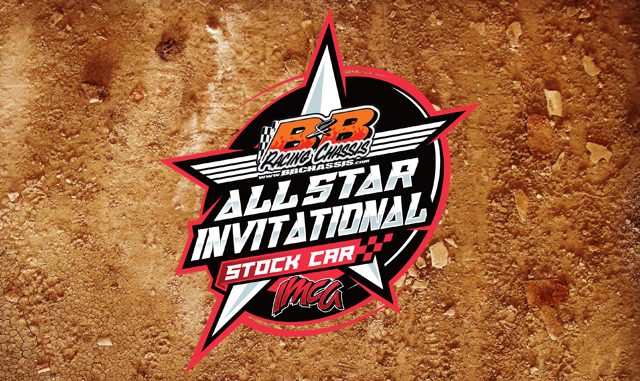 VINTON, Iowa (May 17, 2022) – Another five IMCA Sunoco Stock Car drivers have earned B & B Racing Chassis All-Star qualifying eligibility, four of them doing so with Central California Clash victories. 
Brock Hamilton, Larry Thompson, Garrett Corn and Troy Foulger all collected qualifying checkers over the course of the May 2-7 tour.
Damon Murty became eligible with his win during the May 7 Drive For 5 show at Lee County Speedway.
Drivers already eligible winning recent qualifying features paying $750 or more were Todd Gereau, Chanse Hollatz, Jeffrey Larson, Dallon Murty, Bo Partain and Paul Stone.
The list of B & B All-Star eligible drivers now includes:
Jeffrey Abbey, Renn Bane, Jason Batt, Joe Bellm, Chase Berkeley, Allen Bradley, Larry Brigner, Jeremy Brookshire, Tathan Burkhart, Blake Clark, Garrett Corn, Marie Curtis and Jeff Danos.
Todd Decker, Zane DeVilbiss, P.J. Egbert, Tommy Fain, Troy Foulger, Todd Gereau, Adam Goff, William Gould, Jordan Grabouski, Brock Hamilton, Lance Hanson Jr., Ed Henderson and Chanse Hollatz.
Danny Holt, Jim Horejsi, Tyler Iverson, Nicholas Johnson, Randy Klein, Taylor Kuehl, Benji LaCrosse, Jeffrey Larson, Dillion Lawrence, Benji Legg, Patrick Linn, Wheat Lippelman and Brandon McElroy.
Dan Mackenthun, Mitch Meier, Dallon Murty, Damon Murty, Mike Nichols, Bo Partain, Kyle Pfeifer, Bryce Pritchett, Dustin Reeh, Ondre Rexford, Cade Richards, Jason Rogers and Mich Ross.
And Kelly Shryock, Roy Smith Jr., Rod Snellenberger, Jesse Sobbing, Paul Stone, Larry Thompson, Dylan Thornton, Kyle Vanover, Edwin Wells, D.J. Werkmeister, Shelby Williams and Casey Woken.