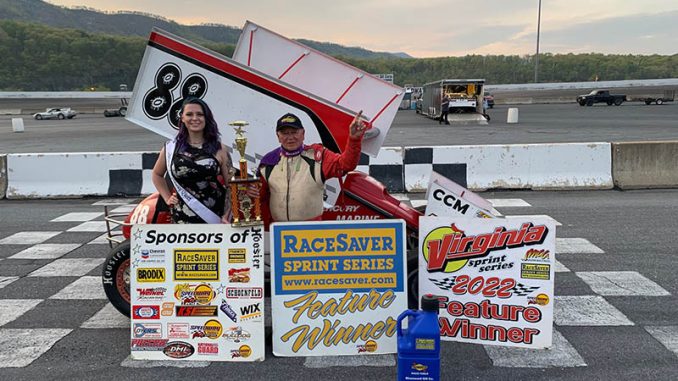 By Jim Haines 
SHENANDOAH, Va. (April 30, 2022) – Bill Rice held off a charging Caleb Harris for his first Virginia Sprint Series win of the year, where the mountain roars, Shenandoah Speedway.
Jerald Harris won the trophy dash before it was off to the Saturday IMCA RaceSaver Sprint Car feature. Rice and Harris paced to green with Rice out first but by lap two Bill Mullis got by for the lead.
All was good up front until lap seven when Mullis ended his night against the turn three fence after contact.
Rice took off again and held off a fast closing Caleb Harris at the line. At the strip it was Rice, Caleb Harris, and French Grimes.
The Virginia Sprint Series will next head to Dixieland Speedway in Elizabeth City, N.C,. on Friday, May 13 for the first Fast Friday race of the year.