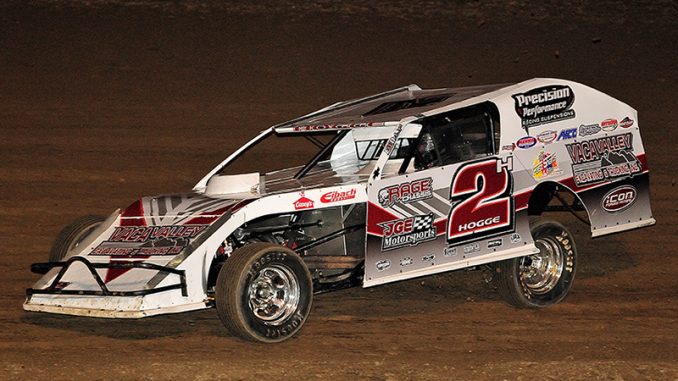 By Don Martin II
WATSONVILLE, Calif. (March 11, 2022) – Bobby Hogge IV opened the 63rd season of racing at Ocean Speedway with a dominant IMCA Modified feature win Friday night.
One early tangle proved to be the only slowdown of the race. Hogge led the restart ahead of reigning KMJ Performance State champion Jim Pettit II and four-time and defending track champion Cody Burke. Burke took second from Pettit on the fourth lap and Pettit fell back to fifth on lap six as Matthew Hagio settled into third.
Hogge held a half-lap lead over Burke by the 11th circuit. Burke fell out on lap 12 as Hagio was now second ahead of Anthony Copeland. Pettit slipped past Copeland for third on lap 18 but was a lap down as Hogge won ahead of Hagio and Pettit.
Fred Ryland won the 20-lap IMCA Northern SportMod main event.
The race got a complete restart before Ryland led past Jim DiGiovanni and Igor Grandzjuk on the restart. Grandzjuk took second on lap four, only to surrender the position to Jacob Mallet Jr. a lap later.
The yellow flag waved on lap eight and Ryland led Mallet and Markus Frazier on the restart. Ryland was pulling away a little bit when a final yellow flag slowed the pace on lap 17. Undaunted, Ryland bolted ahead on the restart and brought it home to victory.
Mallet settled for second ahead of Frazier.