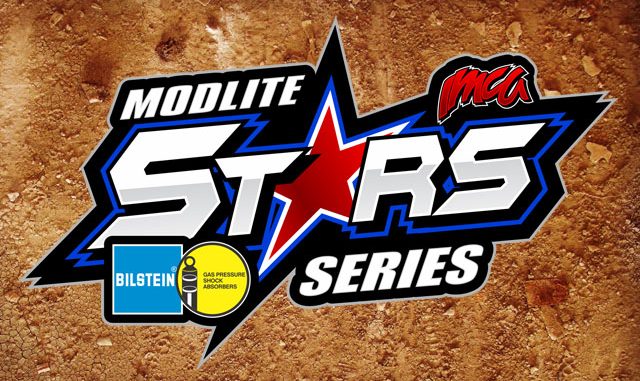 ROCKWALL, Texas – North Texas Mod Lites run under the IMCA STARS banner this season, with race dates at five tracks on the 2022 schedule. 
The series travels to Lone Star Speedway, Big O Speedway, Heart O' Texas Speedway, Abilene Speedway and Superbowl Speedway for 22 events during the IMCA Speedway Motors Weekly Racing Point season, then concludes with the Texas Mod-Lite Nationals Oct. 14-15 at Waco.
"We kind of a family-friendly traveling series," explained director, tech inspector and jack of many trades Mark Tunnell. "We try to schedule races every other week so our drivers can do other things with their families, or go to bigger races. That's us in a nutshell."
North Texas Mod Lites trace its origins to a dwarf car club. Car counts have been on the upswing in more recent seasons and Tunnell sees the new sanction as one way to expedite that growth.
"We have 15-20 regulars now and already know of at least three more new cars," said Tunnell, who had started his own on-track career in a car purchased from the late David Raffurty. "The number one thing for us with the IMCA sanction in the set rules. Number two is points. We've got a lot of guys chasing points and if they want to, they can go to Arkansas and race for them there, too."
"Plus, the South Texas guys and our drivers are on a level playing field," added Tunnell, who helped Division Director Jimmy May tech at the Texas Grand last November. "Sanctioning helps give the class more credibility."
North Texas Mod Lites make their first-ever appearance at Lone Star Speedway on opening night March 5. Nine Saturday shows are set at Big O, five at Superbowl and three each at Lone Star and Abilene. HO'T hosts two Friday events.
Tunnell was optimistic about adding races as promoters of other tracks see growing North Texas Mod Lite car counts this season.