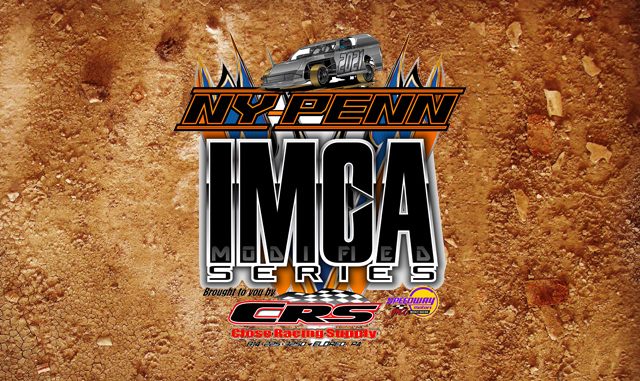 SUSQUEHANNA, Pa. – Round five of the NY-Penn Series takes touring IMCA Modifieds back to Penn Can Speedway this Sunday for a $1,000 to win, minimum $100 to start main event.
Brad Sites brings both a two-race winning streak and the series points lead to Susquehanna for the Aug. 15 event, which makes the winner eligible to qualify for the Fast Shafts All-Star Invitational during the upcoming IMCA Speedway Motors Super Nationals fueled by Casey's.
IMCA Speedway Motors Weekly Racing National, Dirt Works Eastern Region and KMJ Performance State points, as well as special series points, will be awarded.
Gates open at noon for series competitors. Registration runs from 12:30-2 p.m. and will be followed by the drivers' meeting and hot laps. Racing is at 3 p.m.
Pit passes are $35. IMCA registration is $20.
Another $1,000 top prize is at stake when the NY-Penn IMCA Modified Series travels to Bloomsburg, Pa., Fair Raceway on Sunday, Aug. 22.
NY-Penn IMCA Modified Series top 10 standings – 1. Brad Sites, Monroeton, 155; 2. Keith Jack Lamphere, Monroeton, 142; 3. Aaron Benjamin, Forksville, 139; 4. Tyler Stoddard, Binghamton, N.Y., 129; 5. Eddie Sites, Monroeton, 128; 6. Rodney Morgan, Mainesburg, 121; 7. Lance Conley, Nelliston, N.Y., 107; 8. Shawn Bruce, Troy, 99; 9. Matthew Benjamin, Sonestown, 92; 10. Oliver Gage, Montrose, 88.