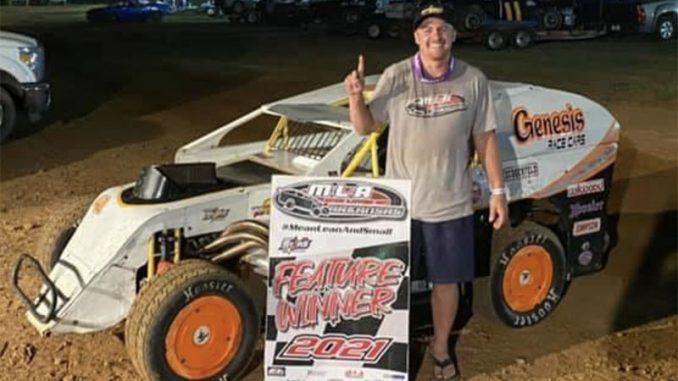 VAN BUREN, Ark. (July 31) – Cameron Wagner won his first career Mod Lites of Arkansas feature at Crawford County Speedway Saturday night.
Starting from the fourth position, the Hot Springs hotshoe took the lead on lap four and held off challenges from eventual runner-up Bryce Vowan and third-place finisher Jeromy Wilson.
Wagner maintained his composure despite cautions as he bested a 29-car field en route to his first IMCA STARS Mod Lite win. After the race, Wagner dedicated the win to his late grandfather Orville Wagner who recently passed away. Orville was a huge supporter having never missed a race that Cameron had competed in since making the transition to the IMCA STARS Mod Lites.
Tucker came home fourth and Blake Wilson was the night's hard charger rounding out the top five while transferring from the 'B' main with a win.
The Mod Lites of Arkansas finish up their 2021 season with the Afton Goodson Memorial at I-30 Speedway on Aug. 14.