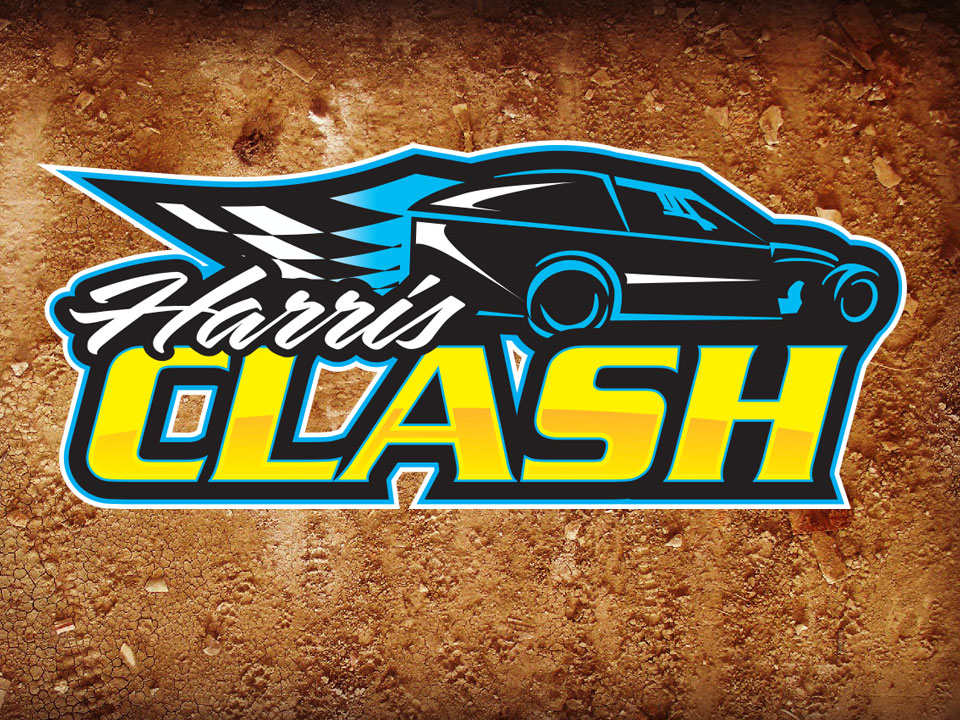 SPRING VALLEY, Minn. – Thirty years ago, Bob Harris didn't think the IMCA Harris Clash would ever get this big. 
As late as a couple weeks ago, the promoter of IMCA's longest-running one-day special never thought it would pay this big, either.
More than 110 IMCA Modifieds and Karl Kustoms Northern SportMods are already pre-registered for the 30th annual Clash Tuesday, Aug. 3 at Deer Creek Speedway in Spring Valley, Minn.
Harris had the pleasure of making the announcement late last week that the Modifieds would be racing for $10,000 to win. Wehrs Machine and Racing Products, along with Aero Race Wheels, AFCO, Close Racing, Performance Bodies and Strange Oval, all chipped to double what had been the winner's original share of the purse.
In addition, race announcers will draw midway through the Modified 30-lapper to determine recipients of two $500 awards for drivers finishing between sixth and 25th.
"It's been pretty exciting. I've been impressed with how everything has come together," Harris said. "Thirty years ago, I would have never dreamt this event would get this big. I wouldn't have dreamt two weeks ago that it would pay $10,000 to win."
"It's pretty cool."
The Clash is a Fast Shafts All-Star qualifier and the Modified winner earns an additional $500 if their chassis builder participates in the Harris Clash manufacturers' cup. The Wehrs Machine & Racing Products Modified Race of Champions pays $1,000 to win.
Northern SportMods now run for $2,000 Tuesday night. Fast Shafts is the event sponsor for that division.
Race night entries will be taken in both divisions.
Pit gates at Spring Valley will be open all day and officially open at 3 p.m. The draw closes and hot laps start at 6:15 p.m. with racing at 7 p.m. Transponders are required and will be available to rent at the track.
Grandstand admission is $20 for adults and $5 for kids ages 12 and under. Pit passes are $35 for adults, $20 for kids and $5 for five and under.
The Harris Clash is the second installment of the IMCA Speedweek Hot Summer Nights Series and will be broadcast by IMCA.TV. More information is available from Harris at 515 292-9200.
Modified drivers pre-entered now include:
Jeff Aikey
Austin Arneson
Tom Berry
Steven Bowers Jr.
Jarrett Brown
Cayden Carter
Rob Charapata
Tim Czarneski
Jacob Dahle
Shane DeVolder
Tyler Droste
Brent Dutenhoffer
Mike Fryer
Tripp Gaylord
Jordan Grabouski
Richie Gustin
Jake Hartung
Jeremie Hetrick
Jacob Hobscheidt
Mat Hollerich
Aaron Johnson
Brekken Kleinschmidt
Cody Knecht
Dustin Kroening
Lucas Lamberies
Cody Laney
Ronn Lauritzen
Dalton Magers
Jake McBirnie
Matt Meinecke
Dan Menk
Nick Meyer
Jeremy Mills
Brett Moffitt
Dallon Murty
Paul Nagle
Mark Noble
Jake Pike
Chad Porter
Joel Rust
Rodney Sanders
Kelly Shryock
Dylan Sillman
Jesse Skalicky
Doug Smith
Jesse Sobbing
Jake Steere
Todd Stinehart
Paul Stone
Jeff Taylor
Bart Taylor
Cody Thompson
Dylan Thornton
Jared Van Deest
Tim Ward
Tim Watts
Clint Wendel
Sam Wieben
Konnor Wilinski
Garett Wilson
Braxton Yeager
Pre-entered Northern SportMod drivers are:
Nate Albrant
Logan Anderson
Austen Becerra
Jared Boumeester
Chris Burke
Brayton Carter
Rocky Caudle
Nate Chodur
Cole Czarneski
Zach Davis
Wes Digman
Joe Docekal
Greg Elliott
Colby Fett
Alec Fett
Torey Fischer
Jadin Fuller
Jackson Harpole
Troy Hovey
Vern Jackson
Kevin Johnson
Michael Johnson
Brian Kauffman
Mike Kennedy
Andy Klosterman
Luke Krogh
Erik Laudenschlager
Johnathon Logue
Hunter Longnecker
Izac Mallicoat
Greg Noah
George Nordman
Keegan Nordquist
Jared Nytroe
Cory Pestotnik
Kole Quam
Chad Ryerson
Jake Sachau
Jayden Schmidt
Brian Schrage
Austin Schrage
Tim Sheppard
David Siercks
Tyler Sobiesczyk
Brandon Spanjer
Steven Swarthout
Jeffery Teske
Dylan VanWyk
Tyler Watts
Bill Wegner
Nate Whitehurst
Cody Williams