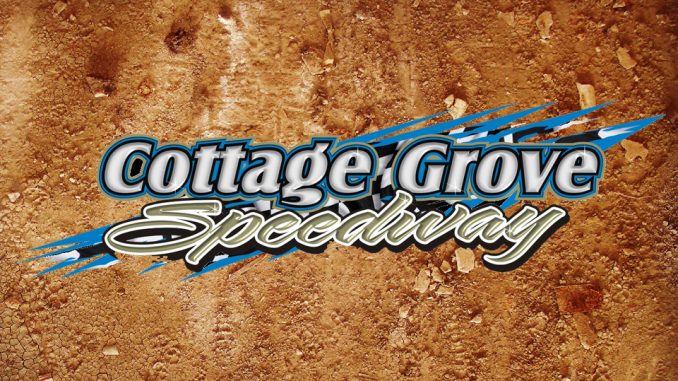 By Ben Deatherage
COTTAGE GROVE, Ore. (July 16) – Curtis Towns raced to IMCA Modified win number two of the season at Cottage Grove Speedway Friday night.
Paul Rea was the early race leader in the main event. The veteran chauffeur set a fast pace until his driveline spat out, on lap five, sidelining him for the rest of the race. Inheriting the lead position was Towns.
Towns stayed in the coveted position for the balance of the distance despite feeling brief periods of pressure. Towns scored his second win of 2021 in Cottage Grove competition.
Eston Whisler was a strong second, followed by Ryan Baker. The rest of the top five was made up of Steven Sturdevant and Paul Culp.
For the Mach-1 Sport Compacts, young Madilyn Ashley set the tone in the early goings of that feature. The young lady from Jasper maintained first place until being overtaken on lap 10. Burnie Bryant was the one to claim the top spot for his own.
Bryant dominated the rest of the main event to score his sixth win of 2021. All six of his trophies have been in earn at Cottage Grove. Madilyn Ashley and Jack Vicari were second and third, respectively. Michael Kennerly ended his night fourth over Bradley Martin.