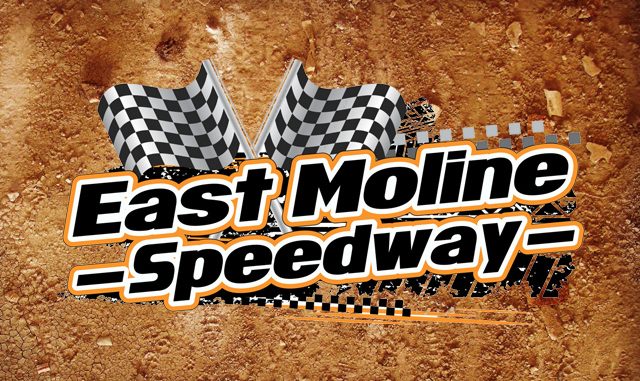 By Rob Hinckley 
EAST MOLINE, Ill. (June 27) – Lap after lap, Austin Becerra did not change his strategy and knew he would not.
The Carthage, Ill., ace went to the top groove and stayed there the entire 20 laps of the Mike Mix Memorial SportMod Shootout Sunday evening at East Moline Speedway.
Becerra wheeled around Cody Calam and Adam Birck, then held off Jarett Franzen for the $1,000 Karl Kustoms Northern SportMod win.
"The track had some character and you have to (be able to) run the top like that," Becerra said in the Winner's Circle. "I'm not a bottom feeder so I had to make the top work."
Becerra waited out a couple cautions, but always pulled away from the field. Franzen, Birck, Nathan Balensiefen and Logan Veloz rounded out the top five.
"Franzen is the class of the field here and I saw his nose under me a couple times. I knew running the top I could have the momentum."
Not to be overshadowed, Hall of Famer Gary Webb put on a show for his 520th victory in the IMCA Sunoco Late Model 25-lap feature.
Webb led every lap, survived several cautions and outran Andy Nezworski. Ryan Claeys, Joe Ross Jr. and Mike Haines.
Travis Denning survived a chaotic IMCA Modified 20-lap finale. Chance Huston, Shane Richardson, Brandon Hamburg and Alex VerVynck followed.
Drew Burk took win number four in the IMCA Sunoco Hobby Stock 12-lap ender. David Crimmins, Steven Rangel, Matt Crane and Randy Lamar followed.
Mike Zemo, Jr. also made the high side work en route to the 15-lap IMCA STARS Mod Lite win. Early leader R.J. Gonzales, Jon Padilla, Jason Masengarb and Blake Gonzales were next.
A total of 111 entries hit the quarter-mile oval and racing concluded about 10:20 p.m.