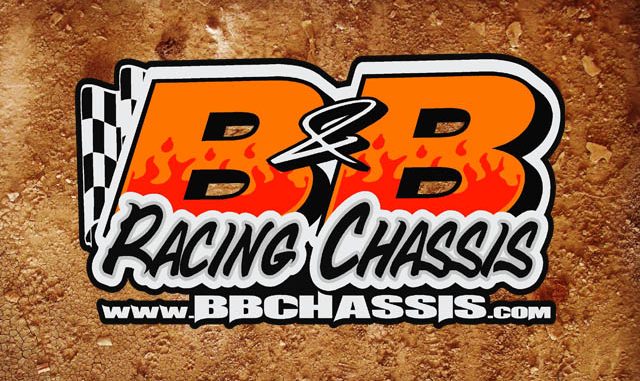 BELLE PLAINE, Minn. – IMCA Sunoco Stock Car drivers are unanimous in the thinking that their new All-Star Invitational is a pretty cool deal.
Paul Burger at B & B Chassis couldn't agree more.
The Belle, Plaine, Minn., builder gives a bare powdered coated chassis, valued at $4,800, to the winner of the inaugural event, to be held during the upcoming IMCA Speedway Motors Super Nationals fueled by Casey's.
"We've been building cars for a lot of years and have wanted to become more involved with IMCA. The opportunity to become title sponsor for this event came up and it's a perfect fit," Burger said. "I feel fortunate that we're in the position to give something back to the drivers."
"I really enjoy being at Super Nationals. It's an honor to be able to represent so many great people," he continued. "We are looking forward to being part of the first-ever Stock Car All-Star Invitational. It will be fun and exciting. The ground pounders will have everyone on the edge of their seats." 
More than 40 drivers are now eligible to qualify for the B & B Chassis All-Star Invitational, with winners of sanctioned events paying $750 or more being added to that list. Winning an event that pays $5,000 or more guarantees a starting spot in the All-Star field.
"My heart and passion started in Modified racing," said Burger, a three-time track champion in that division at Arlington Raceway. "Hands down, in my opinion, Stock Car racing in the best racing there is in IMCA now. There are so many good drivers in the division right now so it's a cool deal to sponsor their All-Star Invitational."
He teamed up with Mike Nichols after the two met at Super Nationals in 2005 and both have gone on to great things in IMCA.
B & B-built cars will race in 35 states and Canada this season.
"I still look at myself as the old guy in the woods building race cars. We started building 20-30 cars a year in the beginning. We built 63 cars (Nichols' car number, coincidentally) last year," Burger said. "Looking back now we have seven IMCA national championships. It's crazy."
Information about B & B-built chassis is available by calling Burger at 952 873-6261, on Facebook and at www.bbchassis.com.
"Paul and his team at B&B Chassis have been a staple on Manufacturers' Row at Super Nationals for a number of years, so their title sponsorship of this event became a logical choice," notes IMCA Marketing Director Kevin Yoder. "He has been very active in promoting the IMCA Sunoco Stock Car division and we're excited to make this event a recurring part of the Super Nationals experience."