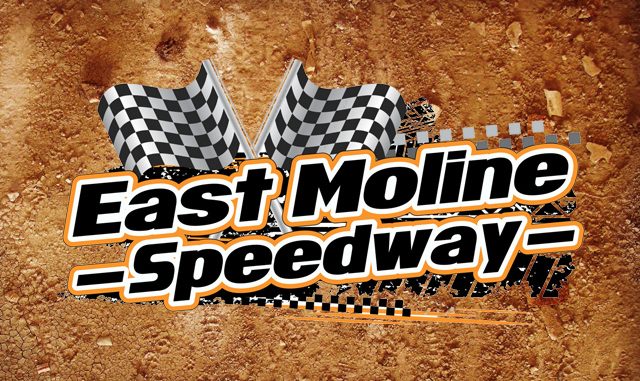 By Rob Hinckley 
EAST MOLINE, Ill. (June 6) – Joe Ross looked up and then said he couldn't remember when he won last.
"Especially at East Moline," he said in winner's circle and laughed. 
The Ross family special was a bullet on the high side. The Thomson, Ill., veteran passed Gary Webb about halfway through and cruised to the 25-lap IMCA Sunoco Late Model feature Sunday evening at East Moline Speedway.
"I found it good on the high side in (turns) one and two and the bottom was better in three and four," Ross added. "I had no idea where anyone was behind me so I just kept rolling."
There were several cautions early, but the field settled down and put on good battles.
Webb held off Andy Nezworski, followed by early leader Leroy Brenner and Chuck Hanna.
Earlier in the evening, Matt Ryan flew to the make-up feature from May 16, beating Nezworski, Ross, Hanna and Webb.
Jeff Larson kept the hot streak going with his third straight IMCA Modified 20-lap finale. Larson passed Travis Denning for the top spot. Brandon Durbin, Jim Sandusky and Brandt Cole were next.
Nathan Balansiefen also made the top side work, speeding from eighth and to the winner's circle. He topped the 19-car Karl Kustoms Northern SportMod feature. Adam Birck led early and held on for the runner-up spot in the 15 lapper. Cody Calam, Kevin Goben and Chuck Fox followed.
Drew Burk beat Randy Lamar, Adam Parker and Steven Rangel in the IMCA Sunoco Hobby Stocks, winning his third 12-lap main.
And R.J. Gonzales started at the back, rocketed to the front and held off Mike Zemo, Jr. for the IMCA STARS Mod Lite 15-lap ender. Mike Morrow, Anthony Guss and Rob Guss followed.