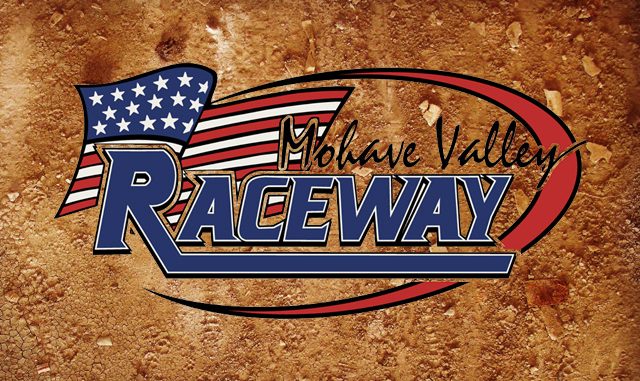 BULLHEAD CITY, Ariz. (May 22) – Jake Pike and A.J. Whisler raced their way to victory lane at Mohave Valley Raceway Saturday night. 
In the IMCA Modified main event, Sean Stewart put his mount in front of the pack before an early caution.
On the restart, Stewart's heavy pressure came from Pike, who was fast on the restart but could not get around Stewart for the lead.
However, that would change when the second yellow flag flew several laps later.
Stewart still paced the field when things returned to green but Pike rearranged his game plan and motored his way around Sean Stewart via the high side. Once in the lead, Pike cruised right along and a long green flag presented lapped traffic but had no effect on the quickness of the pacesetter.
Pike was the first to the line when the checkered flag waved, earning his third win of 2021 and first since conquering the field at California's Perris Auto Speedway on May 15. Carson Russell placed second while third went to Frank Russell Jr. Stewart ended the race fourth over Ronnie Meyer Jr.
The IMCA STARS Mod Lites were on tap for the first time at MVR in 2021. On the opening start, Mathew Triefenbach seized the lead and tried to pull away but was overtaken after a few laps by J.D. Brown. Moments later, Brown took over the top spot, but mechanical problems put him out of action. It would give the first place position back to Triefenbach.
Shortly after the restart, Triefenbach got together with another car in the first series of turns resulting in a caution and Sean Conyers inherited the lead.
After several restarts, Conyers successfully kept all contenders in check. Finally, on the final lap, Conyers looked to have the race won but slowed down on the last set of corners and was passed by Whisler.
Whisler earned his first win of the campaign while Conyers managed to finish in second with Collin Bender earning third. Michael Phay was credited with fourth over Gary DeWitt.