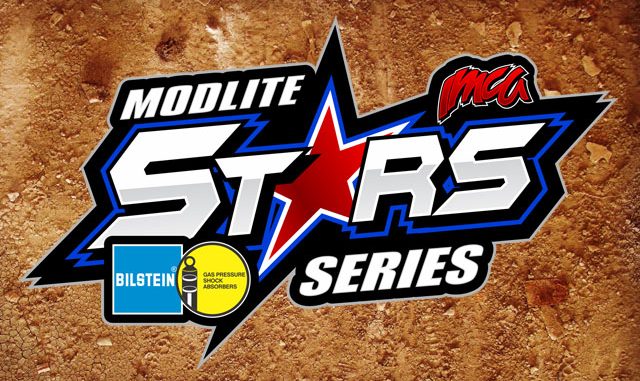 MARSHALLTOWN, Iowa – Memorial Weekend Cornbelt Clash dates take IMCA STARS Mod Lites to Marshalltown Speedway, Boone Speedway and Stuart Speedway for $500 to win features each night.
A minimum of $100 will be paid to start each May 28, 29 and 30 feature with a $30 entry fee each night.
Marshalltown opens the gates at 5:15 p.m. with racing at 7:30 p.m. on Friday. Gates at Boone open at 3:30 p.m. and Saturday racing starts at 6 p.m. and on Sunday, gates at Stuart open at 5 p.m. and racing follows 7 p.m. hot laps. 
The Yoshimura bonus will be paid on Sunday, with $250 going to the winner, $150 to the runner-up and $100 to the third place driver. The driver racing all three nights and finishing with the top point total also takes home $100 in cash. Other awards will be given by Hoosier Tire and Rod End Supply.
More information is available at the www.modlitestars.com website.