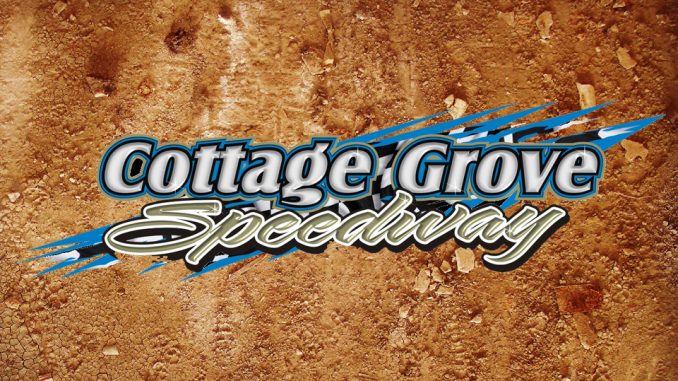 By Stephanie Deatherage 
COTTAGE GROVE, Ore. (May 7) – Jorddon Braaten and Burnie Bryant were IMCA winners Friday at Cottage Grove Speedway.
For the Karl Kustoms Northern SportMods, Trevor Points got to the front at the drop of the initial green flag. Points was the trailblazer until lap seven, when Braaten passed him for the lead.
However, the pass would be negated as there was a caution before the field completed the lap. Braaten successfully made it back to front on the restart to grab the position on lap eight.
Braaten took care of the business the rest of the way to win for the first time in 2021 at Cottage Grove Speedway. Aaron Bloom ended the event second with Trevor Point taking home third. Doug Coffman and Steve Hopkins were fourth and fifth, respectively.
In Mach-1 Sport Compact action, Michael Cockerline inhabited first place in the first five laps before Bradley Martin got around him. Martin remained the trailblazer for a bit of time before the race intensified in the last few circuits.
Bryant maneuvered his way around Martin to capture the position on lap 19. Bryant stayed there until the checkered flag dropped to earn his second win of the year at CGS. Martin was second while third went to Adam Keggan. Kerry Cooper placed fourth followed by Andrew Langan.