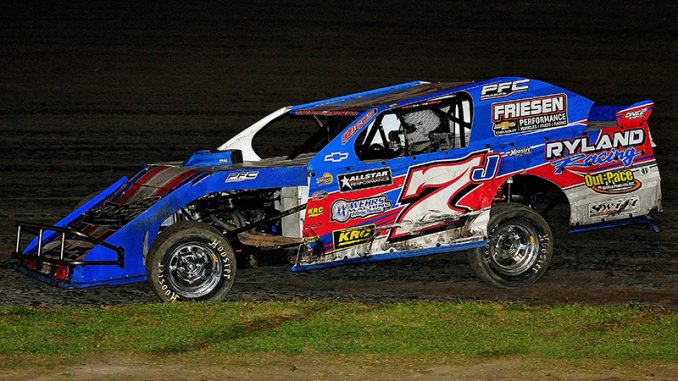 By Ben Deatherage
WATSONVILLE, Calif. (April 9) – The Karl Kustoms IMCA Northern Sport Mods made their second appearance of the 2021 season at Ocean Speedway Friday evening.
On the opening start of the main event, Billy Robertson was the first to pace the field. A caution on the second lap bunched the field up, preventing Robertson from building a large lead. On the restart, Fred Ryland maneuvered his way to the front and was the leader of the third circuit.
Once the Brentwood veteran obtained the top place position, Ryland began to check out from the rest of the pack. However, Ryland was not able to construct too large of a lead as an additional five stoppages occurred, which also took out the factor of lapped traffic.
Despite the slowdowns and restarts, Ryland, who started eight,h won his fifth Karl Kustoms Northern SportMod feature of the new season.
Randy Miller was the runner-up with third place going to Jim DiGiovanni. Adriane Frost placed fourth while Trevor Clymens wound up fifth.