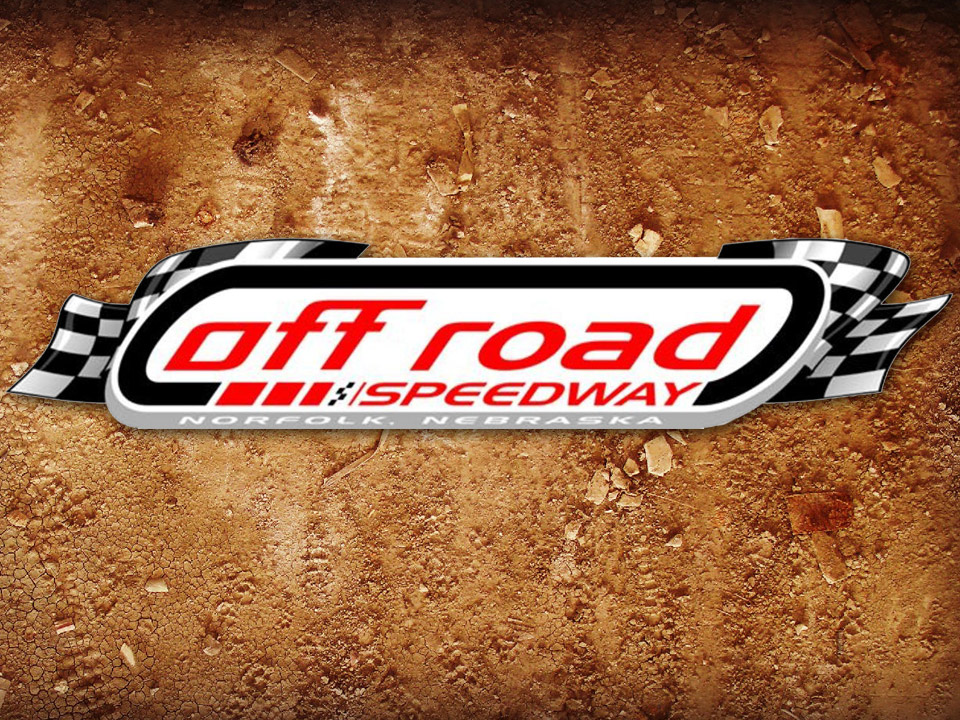 By Randy Pospishil
NORFOLK, Neb. (April 10) – Winning an "A" feature on opening night is a special experience for any dirt track racer.
However, Justin Addison's victory in the IMCA Sunoco Stock Car feature at Off Road Speedway is one he'll always remember, not so much for the win itself, but also for the circumstances, as unfortunate as they were.
"We laid my dad to rest today, earlier this morning," Addison said. "We debated whether we were going to go racing or not, and I figured that's what he would want to do. Sitting at home wasn't going to solve anything, so we decided to go."
Addison described his father Larry as the person responsible for his love of racing.
"If it wasn't for him, I probably wouldn't be in racing. He dragged me along to races when I was a little kid, and he's the one who went out and bought my first car," Addison said. "This is my 15th year of racing and I can count on one hand the number of nights he missed."
With a starting position on the inside of the second row, getting to the front took Addison just two laps as he eased past polesitter Cameron Wilkinson, then held the lead the rest of the 18-lap race.
That accomplishment included withstanding a caution with four laps remaining, which brought Wilkinson and Neil Bruns to his rear bumper, and a nervousness for the final lap to finally arrive.
"That feature … I've never driven a car so hard in my life," Addison said. "Coming into this night, I honestly thought that being able to do this for him would be amazing but probably a longshot. And we got it done. I just kept watching those laps tick off, and I'm like, 'Get this over with.' "
Bruns finished second while Kyle Wilkinson took third after passing his brother Cameron.
James Roebuck took advantage of Cameron Meyer's misfortune to record the IMCA feature win in the Karl Kustoms Northern SportMod division.
Meyer had come from the middle of the field to join a three-way battle for the lead with Robbie Thome and Colby Langenberg for several laps, then took the lead with five laps left.
But one lap later, Meyer was forced out of his line by lapped traffic which gave Roebuck the opportunity to get inside and ahead of Meyer with two laps remaining to get the win.
Devin Johnson made the most of his chance to start on the pole position of the initial lineup, leading all 25 laps of the IMCA Sunoco Late Model feature, despite five cautions in the race's final eight laps, before taking the checkered flag.
In the IMCA Sunoco Hobby Stock feature, Jason Wilkinson used a better-late-than-never approach to notch an opening night win.
Wilkinson wasn't among the three cars at the front of the pack until making a late charge on the outside and moving into the lead when just two laps remained, taking the lead and the win from Nate Buck.