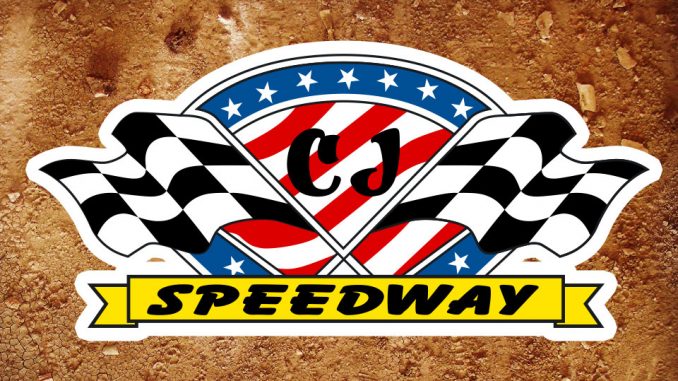 By Jerry Mackey 
COLUMBUS JUNCTION, Iowa (Aug. 21) – The largest crowd of the year came out on Friday night to cheer on their favorite drivers on a near perfect weather night at the CJ Speedway. Mincer Ford of Columbus Junction sponsored the season championship races.
The IMCA Sunoco Stock Car feature took the green with Howard Gordon Jr. setting sail from his outside front row starting position. Gordon led the first half of the race while a fierce battle was waged by a pack of contenders for second.
Tenth starting Damon Murty broke out of the pack just past the midway point to take control of second. A lap 13 caution bunched the field on the restart the battle was on for the lead. Murty used both the high side and the bottom before shooting past Gordon and into the lead on lap 16.
Adam Bell, who has been a late race charger all year finished strong by taking second and stamped his name in the record books by becoming the track champion.
Cody Staley continued his mastery of CJ Speedway, wrapping up the track title with his seventh consecutive Mach-1 Sport Compact feature win. 
All 2020 IMCA point standings become official on Oct. 26.