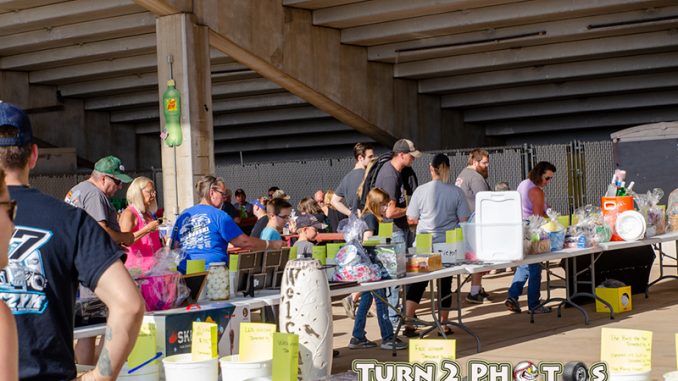 SHAWANO, Wis. – While the drivers took the checkers, the real winners of Shawano Speedway's Aug. 1 Racing For A Reason program were young cancer patients and their families.
Proceeds from basket donations, silent auctions, bucket drops and drawings at the annual event approached $17,000, putting the total raised for childlife services provided at St. Vincent's Hospital in Green Bay over the past decade at some $153,000.
"Shawano is a tightknit community and I tell people the speedway is family. If something happens to someone, we're all there and that's pretty cool," said track marketing and promotions director Brad Luepke. "I would never have guessed this event would grow the way it has every year." 
One hundred percent of the money raised through Racing For A Reason help kids with cancer and their families in a multitude of ways – 2019 proceeds, for example, were used toward the purchase of a state-of-the-art sanitizing closet for shared toys – and the event itself plays out with a full pit area and packed grandstand.
"Even drivers who don't race with us weekly put Racing For A Reason on the schedule to make sure they're there," Luepke said. "And we have fans who attend one event at Shawano every year and it's always that night."
The Luepke family has experienced first-hand the support at St. Vincent's, where son Reed was a patient while undergoing four years of chemotherapy.
"They make a huge impact from the minute you walk into the door," Luepke said. "They're an amazing group of people."