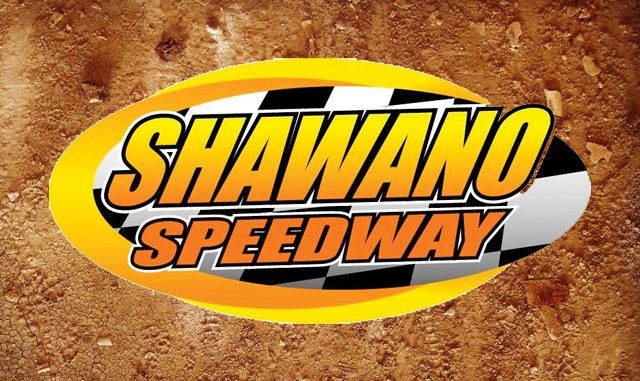 By Scott Owen 
SHAWANO, Wis. (June 27) – The fans that came out in droves for Hall of Fame Night at Shawano Speedway enjoyed a hall of fame caliber performance from Dan Michonski Saturday night.
After qualifying from a 'B' feature, Michonski started 17th and hustled all the way to the front of the IMCA Sunoco Stock Car feature field.
Trent Nolan and Jeremie Hedrick fought for the lead at the start and were quickly joined by Rod Snellenberger and Brandon Czarapata at the front. With Nolan leading, Czarapata took to the outside to pass for the lead on lap seven.
Czarapata looked to be firmly on charge when a caution flew on lap 13. Czarapata continued to lead while Michonski steadily worked his way through traffic. Things got really interesting as a late caution meant a two lap shootout would decide the race.
On the restart, Czarapata's car appeared to stumble heading down the front stretch. It looked like rush hour traffic entering turn one with Michonski, Nolan, Snellenberger and Travis Van Straten overtaking Czarapata.
VanStraten made a last lap charge to the inside of Michonski, but it would not be enough as the crowd jumped to its collective feet to watch the finish. Michonski scored the win followed by VanStraten, Nolan, Snellenberger, and Czarapata.
Lucas Lamberies was the IMCA Modified winner and Matthew Radtke topped the Karl Kustoms Northern SportMod main.
Shawano honored its two most recent inductees into the tracks Hall of Fame as Bob Maas and the late Mark Mitchell were recognized at intermission.