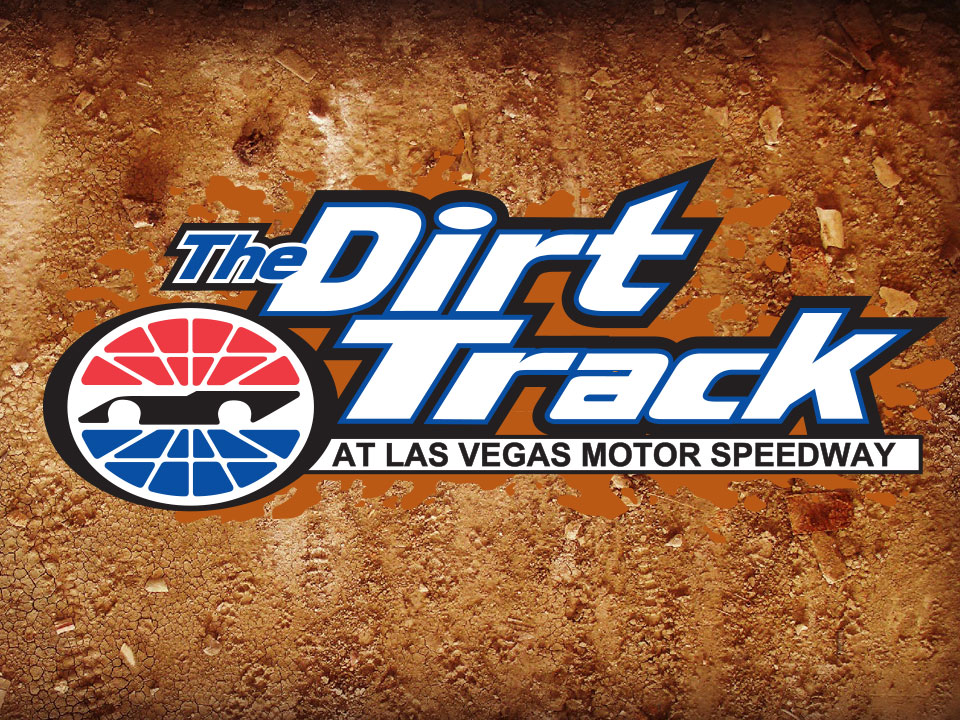 LAS VEGAS, Nev. – The Entertainment Capital of the World welcomes IMCA Modifieds and Karl Kustoms Northern SportMods to town for the Duel In The Desert. 
Modifieds race for $7,777 to win, Northern SportMods for a top prize of $1,777 at the 22nd annual Duel Nov. 13-16 at the Las Vegas Motor Speedway Dirt Track.
"The Duel continues to be one of our biggest events, with more than 300 drivers from 20-plus states and Canada at last year's event," noted IMCA President Brett Root. "Both the level of competition and the entertainment away from the track are tough to beat."
The Saturday night Modified feature is a 2020 Fast Shafts All-Star Invitational ballot qualifier. A minimum of $777 will be paid to start the 28-car main event and to winners of Thursday and Friday, Nov. 14 and 15 qualifying features.
Thursday and Friday Northern SportMod qualifiers both pay $500 to win.
Drivers in both divisions can register online and competitors from 19 states and Canada have already done so.
The track website is www.lvms.com and the registration form and payment must be received by Oct. 29 to secure early en­try fees of $200 for Modifieds and $150 for Northern SportMods.
Racing starts at 4 p.m. Thursday, Friday and Saturday. Top 20 Showdown races for Modifieds and Northern SportMods following the Wild West Tour join the final night's program.
Weekend pit passes are $100. Re­served pit parking and backstretch tailgate spots are available by call­ing 702 632-8213.
The Duel will be broadcast by IMCA.TV.
Pre-registered Modified drivers now include:
Paris Archie, Sparks
Tim Balding, Santa Rosa, Calif.
Christy Barnett, El Paso, Texas
Jason Beaulieu, Campbell River, B.C.
Eddie Belec, Arvada, Colo.
Tanner Black, Otis, Kan.
Steve Boucher, Susanville, Calif.
Drew Christianson, Minot, N.D.
Chris Clark, Jackson, Wyo.
Bill Cornwall, Pocatello, Idaho
Clay Daly, Salinas, Calif.
Nick DeCarlo, Martinez, Calif.
John DeMore, Spring Creek
Ethan Dotson, Bakersfield, Calif.
Logan Drake, San Luis Obispo, Calif.
Joe Duvall, Claremore, Okla.
J.C. Elrod, San Martin, Calif.
Grey Ferrando, Stayton, Ore.
Kersey Ferrando, Stayton, Ore.
Zach Fettinger, Klamath Falls, Ore.
Trevor Fitz-Gibbon, Camarillo, Calif.
Albert Gill, Central Point, Ore.
Heath Grizzle, Drasco, Ark.
Michael Hale, West Jordan, Utah
Jason Hilliard, Cache, Okla.
Jacob Hobscheidt, Plattsmouth, Neb.
Tony Hofbauer, Huxley, Iowa
Jessie Hoskins, Longdale, Okla.
Jason Hughes, Watts, Okla.
Coltin Jackman, Blackfoot, Idaho
Jacob Jones, Jacob, Pocatello, Idaho
Raymond Keldsen Jr., Aromas, Calif.
Brenda Kirby, Bullhead City, Ariz.
Chester Kniss, Oakley, Calif.
Cody Kuglin, Great Falls, Mont.
Mitch Machado, Rohnert Park, Calif.
Anthony Merritt, Hemet, Calif.
Dale Neitzel, Billings, Mont.
Andy Obertello, Hollister, Calif.
Allen Owen Jr., Pocola, Okla.
Jacob Pace, Kearny, Ariz.
Jeremy Payne, Buckeye, Ariz.
Reed Payne, Idaho Falls, Idaho
Dan Philpott, LaPine, Ore.
Freddie Plourde, Santa Rosa, Calif.
Alan Riley, Florence, Mont.
Doug Rivera, Yuma, Ariz.
Jaxon Saathoff, Beatrice, Neb.
Johnny Saathoff, Beatrice, Neb.
Dennis Schoenfeld, Van Buren, Ark.
D.J. Shannon, Merced, Calif.
Josh Stringer, Pahrump
Mickey Stubbings, Helper, Utah
Billy Tabor, Corvallis, Mont.
Regan Tafoya, Farmington, N.M.
Jeff Taylor, Cave City, Ark.
Michael Thing Jr., Camp, Calif.
Dylan Thornton, Santa Maria, Calif.
Ricky Thornton Jr., Adel, Iowa
Dominic Ursetta, Arvada, Colo.
Mike Villanueva, Atwater, Calif.
R.C. Whitwell, Longdale, Okla.
Northern SportMod drivers now pre-entered for the Duel include:
Brock Aeschbacher, Rigby, Idaho
Jack Aguiar, Tulare, Calif.
Andy Clower, Laveen, Ariz.
Doff Cooksey, Brentwood, Calif.
Brent Curran, Antioch, Calif.
Jason Ferguson, Meridian, Calif.
Tom Fraser, Antioch, Calif.
Christopher Frisbie, White Sands Missle Range, N.M.
Mark Garner, Antioch, Calif.
Troy Householder, Reliance, Wyo.
Brandyn Johnson, Mesa, Ariz.
Tate Johnson, Homestead, Mont.
Taylor Kuehl, Cave Creek, Ariz.
Bill Lundock, Golden, Colo.
Cody Malcom, Shelley, Idaho
Matt Micheli, Live Oak, Calif.
Craig Nieman, Reno
Cody Olsen, Omaha, Neb.
Dave Pearson, Ridgecrest, Calif.
David Pitt, Rock Springs, Wyo.
Slade Pitt, Rock Springs, Wyo.
Fred Ryland, Brentwood, Calif.
Jake Sachau, Denison, Iowa
Scott Saunders, Colorado Springs, Colo.
Ricky Saunders, Colorado Springs, Colo.
Arie Schouten, Omaha, Neb.
Mike Ziegler, Brush, Colo.