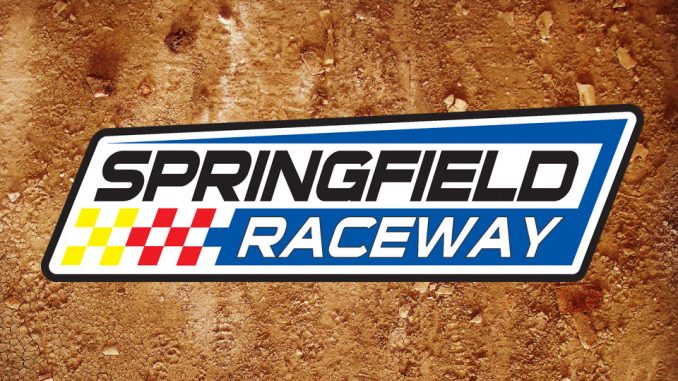 By Ronnie Williams 
SPRINGFIELD, Mo. (Sept. 14) – Springfield's Ryan Gilmore took to the top groove of the Quick Quarter of Springfield Raceway, grabbed the lead from Trevor Drake on the seventh lap and never looked back in taking his second Bad Boy Mower IMCA Modified win this season.
The 20-lap main event went caution-free and featured three different leaders as Shawn Duncan took the top spot on lap one while Drake was wasting no time coming from his fifth starting spot, working the bottom groove.
Drake took the lead on lap two and started checking out as Gilmore was riding the extreme top groove and made what proved to be the winning pass on lap eight.
Once out front, Gilmore put distance between himself and Drake, but Drake moved upstairs and started to close up the ground while Duncan, Bobby Pearish, Chris Tonoli and point leader James Thompson were having a see-saw battle for third spot.
Drake gained on Gilmore during a long green run but only could get within five car lengths as Gil­more was flawless. Following the lead duo to the line included Thompson after a hard fought bat­tle with Pearish and Kanyan Methuin in the top five.
The competition level for the first season under the IMCA banner has seen 10 different winners out of 19 features this season and numerous features going green, white, checkered.
IMCA Modified action continues Saturday, Sept. 21 with a $500 to win, $100 to start feature.
Racing starts at 6 p.m.