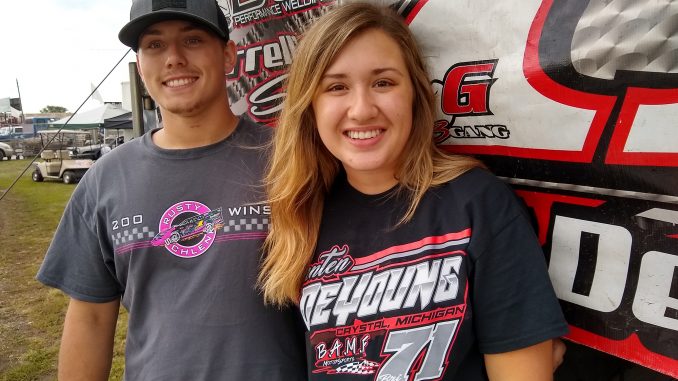 BOONE, Iowa – He's already got six feature wins and a track championship on his 2019 resume.
Brenten DeYoung returns to the IMCA Speedway Motors Super Nationals fueled by Casey's look­ing for new accomplishments.
DeYoung topped IMCA Modified track point standings at I-96 Speedway and sits in second at hometown Crystal Motor Speedway. He also comes to Boone Speedway with the slightest of ad­vantages over friendly foe Mitchell Hunt in the race for the Dirt Works Eastern Region prize.
"I love racing here. It's awesome to be in this atmosphere," DeYoung said. "My goal at Boone is the same as everyone else's. I want to compete in every race I'm in and make the show."
His father Myron is the winner of more than 100 Modified features, a two-time Super Nationals qualifier and an invaluable source of information for DeYoung.
"I grew up going to the races with him and came to Super Nationals with him," said DeYoung, now in his fifth Modified season. "Dad has given me a helping hand with setup and support to be competitive."
DeYoung made his latest Super Nationals trip with girlfriend/crew chief Briana Maddox. Uncle Dave DeYoung and cousin Shane Wiggins will join them in Boone later this week.