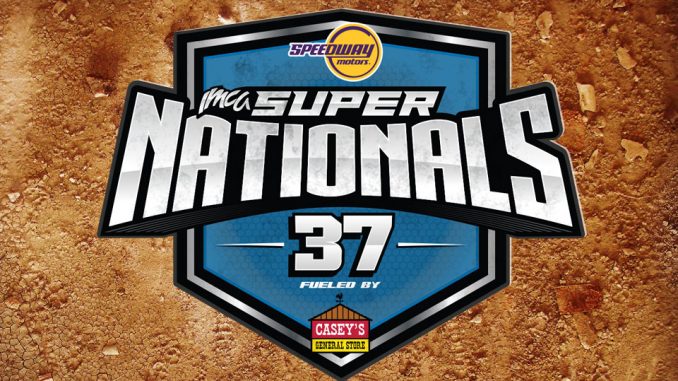 BOONE, Iowa – Every September, drivers from coast to coast and border to border converge on Boone Speedway to determine a champion at IMCA's biggest event. 
This year, Jacob Bartz hopes to get barbecue masters attending the IMCA Speedway Motors Super Nationals fueled by Casey's to square off and determine a champion of their own.
Bartz has organized the first annual Super Nationals BBQ Championship, to be held Saturday, Sept. 7.
"This is the best race in the United States, where you have drivers, fans and track owners from across the country," said Bartz. "I want to see them enter barbecue from Oklahoma, from North Carolina and Minnesota, from all over. It would be great to get together while we're there for the racing and do something else enjoyable."
Contestants can prepare as many as three forms of meat (pork ribs, pulled pork and/or chicken) and must prepare enough food for five judges. Entry fee will be $25 regardless of how many forms of meat are prepared.
"Turn-in containers should be picked up at VIP campsites numbers 31 and 32. Contest entrants will also turn in their entry fee at this time," Bartz said. "They can start their food preparation before that time but that is the designated time and location to make that exchange. We do not currently have a judging site in place yet but if need be we will use the same campsites."
Meat(s) can only be turned in before noon on Saturday. Judging will begin at 12:15 p.m. and will be based on taste and tenderness.
The overall winner earns 40 percent of the money paid in for entry fees, with 20 percent going to each of the three individual meat winners.
Bartz will be attending Super Nationals for the seventh straight year. He bought a smoker for him­self two years ago and describes his boss at his home track in Wisconsin as a novice pitmaster.
"This is something we've been thinking about doing," he said. "We put it out there on Facebook and it just exploded, then Jerry (Boone Speedway announcer Vansickel) offered to get judges."