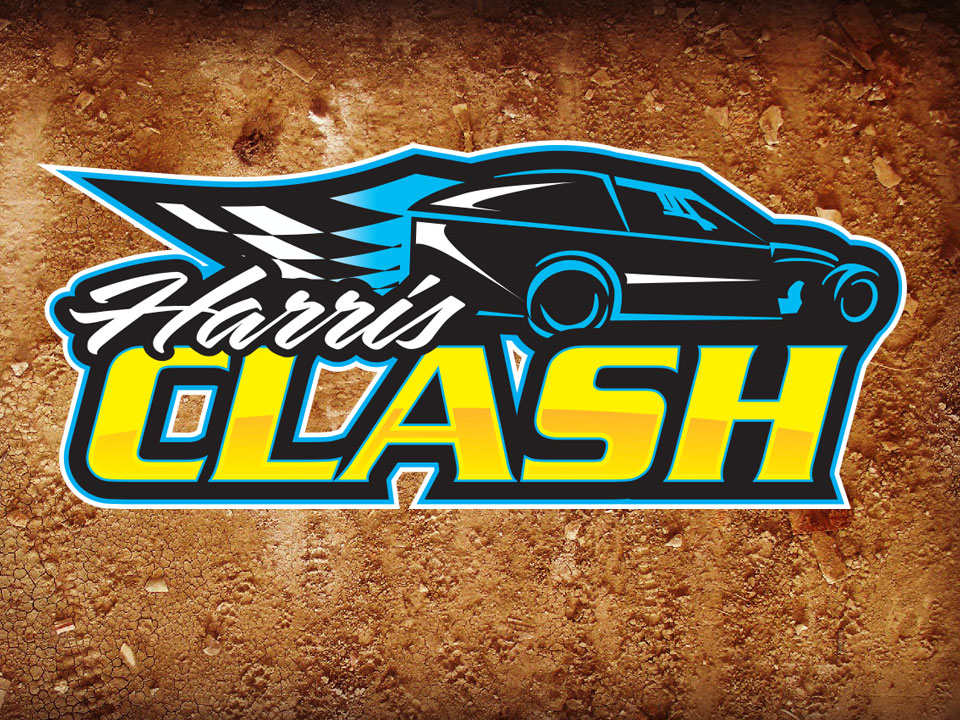 SPRING VALLEY, Minn. – Early entries are in hand from more than 110 drivers for Tuesday's Harris Clash.
IMCA Modifieds and Karl Kustoms Northern SportMods headline the 28th annual event at Deer Creek Speedway on Aug. 6. Thirteen states are represented by the list of pre-registered competi­tors.
Modifieds race for $3,000 to win, plus a $500 bonus if their chassis was built by a Manufacturers' Cup participant, plus a berth on the 2020 Fast Shafts All-Star Invitational ballot. Top prize for the Northern SportMods is $1,200.
New this year is the 10-lap, $1,000 to win Harris Clash Race of Champions open to all former Clash winners and sponsored by Wehrs Machine and Racing Products. The highest finishing non-qualifier in that race receives a provisional start in the main event.
Pre-registered Modified drivers include:
Chris Abelson, Sioux City, Iowa
J.D. Auringer, Waterloo, Iowa
Aaron Benson, Clear Lake, Iowa
Tom Berry Jr., Newburg, N.D.
Jacob Bleess, Chatfield
Ethan Braaksma, Newton, Iowa
Mike Burbridge, Delhi, Iowa
John Burrow Jr., Denver, Colo.
Cayden Carter, Oskaloosa, Iowa
Rob Charapata, Green Bay, Wis.
Troy Cordes, Dunkerton, Iowa
Tyler DeBouche, Green Bay, Wis.
Zane DeVilbiss, Farmington, N.M.
Ethan Dotson, Bakersfield, Calif.
Joe Duvall, Claremore, Okla.
Chase Ellingson, Ackley, Iowa
Mark Elliott, Webster City, Iowa
Josh Foster, Newton, Iowa
Troy Gudmonson, Savage
Richie Gustin, Gilman, Iowa
Clint Hatlestad, Glencoe
Jeremie Hedrick, Embarrass, Wis.
Adam Hensel, Baldwin, Wis.
Mat Hollerich, Good Thunder
Jeff Ignaszewski, Wells
Aaron Johnson, Brainerd
Brekken Kleinschmidt, Shawano, Wis.
Aaron Krohn, Slayton
Benji LaCrosse, Green Bay, Wis.
Cody Laney, Torrance, Calif.
Jayden Larson, Mankato
Jeff Larson, Freeport, Ill.
Ronn Lauritzen, LaPorte City, Iowa
Mike Mashl, DePere, Wis.
Rod McDonald, Manchester
Matthew Meinecke, Jamaica, Iowa
Dan Menk, Franklin
Nick Meyer, Whittemore, Iowa
Jeremy Mills, Britt, Iowa
Mike Mullen, Seymour, Wis.
Jacob Murray, Hartford, Iowa
Mark Noble, Blooming Prairie
Scott Olson, Blairsburg, Iowa
Jake O'Neil, Tucson, Ariz.
Chad Porter, Madison Lake
Zack Rawlins, Kellogg, Iowa
Steve Reynolds, Springfield, S.D.
Joel Rust, Grundy Center, Iowa
Ryan Ruter, Clear Lake, Iowa
Kelly Shryock, Fertile, Iowa
Jesse Skalicky, Fargo, N.D.
Jason Snyder, Dunkerton, Iowa
Jesse Sobbing, Malvern, Iowa
Todd Stinehart, Waseca
Bart Taylor, Sheridan, Wyo.
Erick Thiesse, Brainerd
Ricky Thornton Jr., Adel, Iowa
Andy Tiernan, Madrid, Iowa
Jared VanDeest, Holland, Iowa
Zack VanderBeek, New Sharon, Iowa
Tim Ward, Chandler, Ariz.
Tony Wedelstadt, New London, Wis.
Sam Wieben, Dysart, Iowa
Brandon Williams, Platte City, Mo.
Garett Wilson, Carlisle, Iowa
Austin Wolf, Algona, Iowa
Michael Wytaske, Hartland
Marcus Yarie, Wausau, Wis.
And pre-entered Northern SportMod drivers are:
John Albrecht, Glencoe
Josh Appel, Mason City, Iowa
Jason Bass, Fort Dodge, Iowa
Tim Bergerson, Eagle Lake
Chris Burke, Altoona, Iowa
Nicholas Carpenter, Leavenworth, Kan.
Brayton Carter, Oskaloosa, Iowa
Jeff Carter, Mapleton
Rocky Caudle, Ellsworth, Iowa
Ben Chapman, Clarence, Iowa
Jim Chisholm, Osage, Iowa
Nate Chodur, Lake Mills, Iowa
Zach Davis, Lonsdale
Joe Docekal, Dysart, Iowa
Daniel Fellows, Keokuk, Iowa
Colby Fett, Sexton, Iowa
Kelly Henderson, Minot, N.D.
Geoff Jeche, Juneau, Wis.
Brian Kauffman, Reinbeck, Iowa
Mike Kennedy, Madison Lake
Johnathon Logue, Boone, Iowa
Hunter Longnecker, Woodward
Jake McBirnie, Boone, Iowa
Clint Morehouse, Colona, Ill.
Joshua Moulton, Rush City
Thomas Nelson Jr., Aurora, Colo.
Zach Nitsch, Delia, Kan.
George Nordman, Mason City, Iowa
Dallas Nutt, Armstrong, Iowa
Robb Nutt, Armstrong, Iowa
Jared Nytroe, Brandon, S.D.
Jason Pansegrau, Toledo, Iowa
Dan Paplow, Dundee
Jake Sachau, Denison, Iowa
Ryan Schilling, Durango, Iowa
Brandon Schmitt, Sun Prairie, Wis.
Austin Schrage, Cresco, Iowa
David Siercks, Princeton
Doug Smith, Lanesboro, Iowa
Tyler Soppe, Sherrill, Iowa
Dakota Sproul, Hays, Kan.
Ben Stockton, Kansas City, Mo.
Chris VanMil, Barnesville
Dylan VanWyk, Oskaloosa, Iowa
Bill Wegner, Armstrong, Iowa
Nate Whitehurst, Mason City, Iowa
Robert Wittkopf, Green Bay, Wis.
Dustin Wudstrack, Tigerton, Wis.
IMCA Speedway Motors Weekly Racing National and E3 Spark Plugs Minnesota State points will be awarded in both divisions; Modifieds also earn Side Biter Chassis North Central Region points.
Pit gates at Deer Creek open at 3 p.m. and the grandstand opens at 4 p.m. Hot laps are at 6 p.m. with the drivers' meeting and racing to follow. Spectator admission is $20 for adults and $5 for kids ages 12 and under. Pit passes are $35 for adults, $20 for students ages 6-15 and $5 for ages five and under.
More information about the Clash, presented by the TraLo Companies of Owatonna, is available on the www.harrisclash.com and www.deercreekspeedway.com websites, and by calling event promoter Bob Harris at 515 292-9200.
The Harris Clash will be broadcast by IMCA.TV.
This is the second year Deer Creek has hosted the Clash; defending race winners are Cayden Carter in the Modifieds and Jake McBirnie in the SportMods.