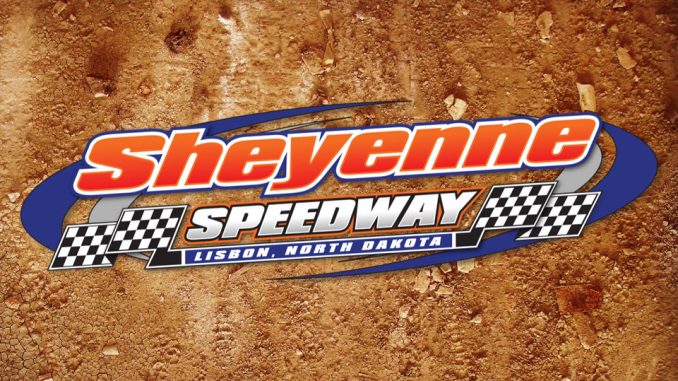 LISBON, N.D. – IMCA Modifieds make their appropriate season debut at Sheyenne Speedway on Me­morial Day.
The race program at Lisbon gets underway at 6 p.m. Monday, May 27. The VFW Color Guard will pre­sent and then raise the flag before the National Anthem, there will be a four-wide salute on the track and the National Guard will be on hand with a Hummer as the pace vehicle.
"Memorial Day has and always will be a very special day as we remember those we have lost and thank those who serve to keep us safe in this great country," said promoter Benjie Froemke. "Lisbon is also home to the North Dakota Veterans Home and we pay tribute to those who have served by recognizing them and thanking them for their service while remembering those who have lost their lives in preserving the many freedoms we enjoy."
Remaining IMCA Modified dates at Sheyenne are June 30, Aug. 4 and Aug. 11.