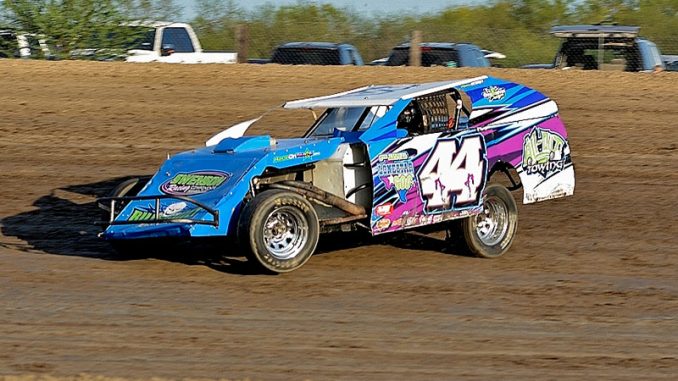 By JM Hallas 
PLEASANTON, Texas (April 27) – Borrowed car ? No problem.
If you put young gun Cody Leonard in anything, he'll make it go fast. Last weekend Leonard broke a motor during hot laps at a race at Texana Raceway. Marcus Berndt stepped up and let Leonard jump in his car for the feature, which he won.
On Saturday at Pleasanton, Leonard, who started ninth, took the lead from Bill Pittaway after halfway then motored on to the win.
"We blew my car up last week at Texana and Marcus came through and asked me to drive his car," explained Leonard. "I'm real grateful for that. We won last weekend in it and he asked me to drive it again this weekend. We're two for two now."
Pittaway was the runner-up and third was Dillon Tindall.