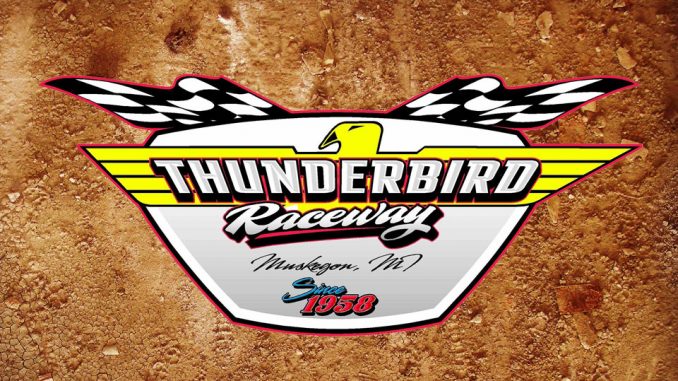 MUSKEGON, Mich. – Tom Sprague has been a fan of the IMCA Modified division for 30-plus years.
The sanctioned class will run at his Thunderbird Raceway beginning this season.
Opening night at the 3/8-mile clay oval in Muskegon, on the eastern shore of Lake Michigan, is April 27. Saturday shows during the IMCA Speedway Motors Weekly Racing point season con­tinue through Aug. 31.
"I've always liked the IMCA rules. They're for the budget-minded racer," commented Sprague, who fit that description during his own career in the class. "When I bought Thunderbird I said from the get-go that we were going toward IMCA. They keep the rules consistent and the costs down."
Sprague won track championships in both late model and sportsman classes and then became a tech inspector at Thunderbird. He had owned and promoted Winston Speedway before buying and reopening Thunderbird, now the fifth track in Michigan sanctioning Modifieds weekly with IMCA.
"We've upgraded the track to all town and county specs," said Sprague, clicking off a list of improve­ments that ranged from improved water runoff and handicapped parking to updated electri­cal and more lighting.
"We have added clay every year since I bought the track. We've installed new fencing and guard­rails and built up the driveways," he noted. "There are a lot of drivers in the area who think what we've done is great. We're giving them the opportunity to race."
A $1,000 to win Fast Shafts All-Star Invitational ballot qualifying event is on the June 29 card at Thunderbird, the newest track in IMCA's Dirt Works Eastern Region.
"Thunderbird is going to be a great addition to the Michigan IMCA family," said Jim Stannard, vice president of operations for the sanctioning body. "Tom is a well respected promoter and works well with other tracks. Thunderbird is going to make IMCA racing in Michigan even stronger."