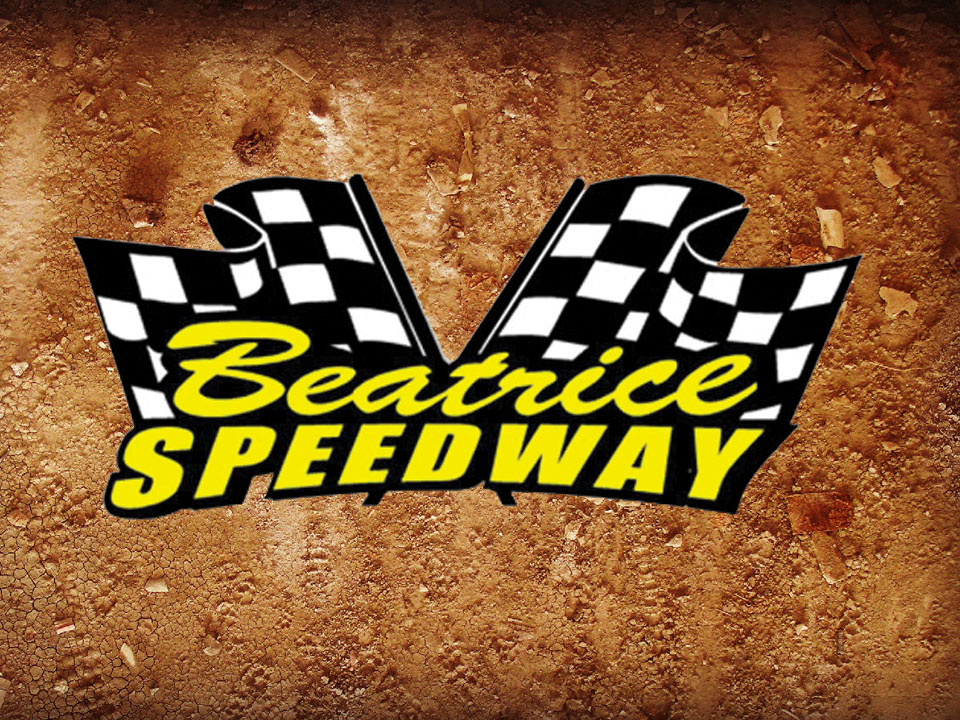 BEATRICE, Neb. (July 29) – A pair of blue ribbon runs put Jordan Grabouski in victory lane twice Sunday night, during the Gage County Fair special at Beatrice Speedway.
Grabouski got the best of Kyle Vanover in a back-and-forth IMCA Sunoco Stock Car headliner, than checked out for the $1,000 Fast Shafts All-Star Invitational ballot qualifying IMCA Modified win.
Grabouski drew the pole for the Stock Car main but it was Vanover who was fastest much of the distance. The two swapped the front spot several times before Grabouski got the lead for good in the late going.
Vanover ended in second with Jed Williams third.
The national point leader led every circuit in the 20-lap Modified feature, pulling ahead after each restart. Jordy Nelson and Jaxon Saathoff completed the top three. Brandon Spanjer was fourth while Randy Foote made his way from 13th starting to fifth.
Brady Bencken raced from 11th starting to win the IMCA Sunoco Hobby Stock feature ahead of Kevin Vanlaningham and Jesse Vanlaningham.
Lance Borgman outran Rick Rohr and 10th starting Lee Horky in the race to the Karl Chevrolet Northern SportMod checkers.
Ninth starting Drake Bohlmeyer was the Mach-1 Sport Compact winner. Nick Lindblad and John Martinez rounded out the top three.
Feature Results
Modifieds – 1. Jordan Grabouski; 2. Jordy Nelson; 3. Jaxon Saathoff; 4. Brandon Spanjer; 5. Randy Foote; 6. Steve Swarthout; 7. Trevor Baker; 8. Bob Zoubek; 9. Aaron Pella; 10. Robert Brinkman; 11. Scott Smith; 12. Dan Nelson; 13. Nathan Meyer; 14. Kale Smith; 15. Brandon Conkwright; 16. Andy Eickhoff; 17. Jacob Hobscheidt; 18. Johnny Saathoff.
Stock Cars – 1. Jordan Grabouski; 2. Kyle Vanover; 3. Jed Williams; 4. John Meyer; 5. Dan Nelson; 6. Jordan Junker; 7. Mark Ronnebaum; 8. Garrett Freese; 9. Joe Hancock; 10. Eric Bartels; 11. Paul Burck; 12. Tyler Phelps; 13. Kyle Pfeifer.
Hobby Stocks – 1. Brady Bencken; 2. Kevin Vanlaningham; 3. Jesse Vanlaningham; 4. Travis Blythe; 5. Ryan Gilland; 6. Taylor Huss; 7. Dillon Richards; 8. Jacob Harms; 9. Eric Chab; 10. Jeremy Brandt; 11. Shelby Barnard; 12. Cody Green; 13. Jeff Watts; 14. Cody Williams; 15. Ryan Roschewski; 16. Randy Garrison; 17. Daron Williams; 18. Roy Armstrong; 19. Brendon Stigge.
Northern SportMods – 1. Lance Borgman; 2. Rick Rohr; 3. Lee Horky; 4. Tyler Nerud; 5. Devyn Peterson; 6. Matt Andrews; 7. Taylor Metz; 8. Austin Svoboda; 9. Cole Wayman; 10. Justin Svoboda; 11. Travis Runcie; 12. Eric Wilcox; 13. Trey Duensing; 14. Travis Patterson; 15. Jeremy Down; 16. Jeremy Inderlied; 17. Nick Focken; 18. Lane Malchow; 19. Dalton Blow; 20. Adam Armstrong.
Sport Compacts – 1. Drake Bohlmeyer; 2. Nick Lindblad; 3. John Martinez; 4. Trenten Fugett; 5. Jeff Creek; 6. Nick Snyder; 7. Brock McDougall; 8. Shawn Hein; 9. Terry Tritt; 10. Jeremy Shell; 11. Nathan Wahlstrom; 12. Jeffrey Scott; 13. Jamie Deutsch; 14. Noah Boller; 15. Josh Black; 16. Joshua Young.