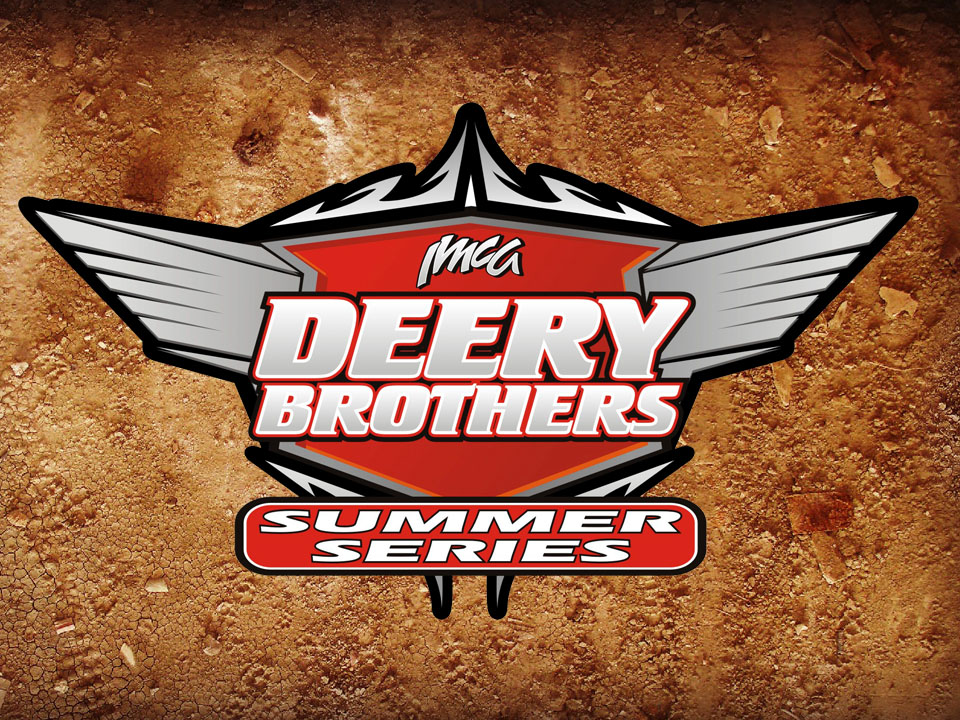 WEST UNION, Iowa (July 20) – The longest running tour for Late Models in the Midwest makes a much-anticipated return to West Union and Fayette County Speedway on Wednesday, July 25.
The Deery Brothers Summer Series comes to town with IMCA Late Models racing for $2,000 to win and a minimum of $300 to start.
"It's been more than nine years (June 17 of 2009) since the series traveled to West Union and this has been one of the dates a lot of the Deery drivers have been talking about since we announced the schedule in February," acknowledged Tour Director Kevin Yoder. "I'm confident the Fayette County Fair event will be one of the best of the season."
IMCA Speedway Motors Weekly Racing National and Iowa State, as well as special series points, will be awarded.
Pit gates open at 4 p.m. and the grandstand opens at 5 p.m. Hot laps are at 7 p.m. with racing to follow.
Spectator admission is $20 for adults and free for ages 11 and under. Pit passes are $25.
Ray Guss Jr. of Milan, Ill., topped that most recent Deery feature at Fayette County, racing from the last starting spot to win his 'B' feature and then from 11th starting to win the main event.
Wheatland's Justin Kay won the 2017 finale and the first three features this season in matching the series record of four straight feature wins.
Curt Martin of Independence – no stranger to race fans in and around West Union – Andy Eckrich of Oxford, Jeremiah Hurst of Dubuque, Ryan Dolan of Lisbon and Chad Holladay of Muscatine have since won Deery features.
More information about the Deery date at West Union is available by calling 319 327-2733 and at the www.fayettecountyspeedway.net website.
Deery Brothers Summer Series top 20 point standings – 1. Justin Kay, Wheatland, 313; 2. Ryan Dolan, Lisbon, 300; 3. Jeremiah Hurst, Dubuque, 283; 4. Curt Martin, Independence, 273; 5. Todd Cooney, Pleasant Hill, 265; 6. Nick Marolf, Moscow, 251; 7. Joe Zrostlik, Long Grove, 249; 8. Chad Holladay, Muscatine, 229; 9. Darrel DeFrance, Marshalltown, 221; 10. Andy Eckrich, Oxford, 205; 11. Rob Moss, Iowa City, 182; 12. Denny Eckrich, Tiffin, 180; 13. Matt Ryan, Davenport, 176; 14. Tim Simpson, Iowa City, 173; 15. Chad Coyne, Orion, Ill., 171; 16. Terry Neal, Ely, 168; 17. Cayden Carter, Oskaloosa, 154; 18. Chuck Hanna, Port Byron, Ill., 141; 19. Andy Nezworski, Buffalo, 139; 20. Sam Halstead, New London, and Rob Toland, Colona, Ill., both 137.