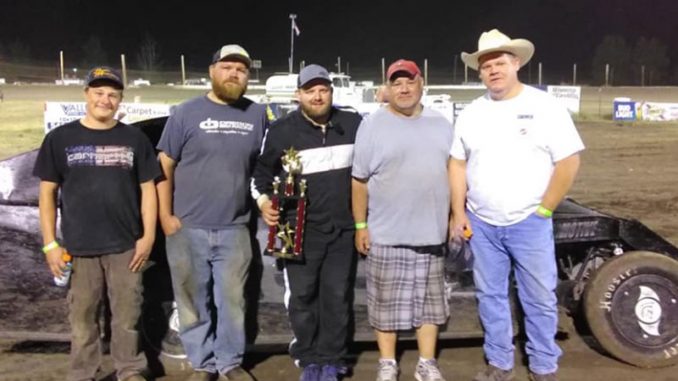 By Don Martin II
WHITE CITY, Ore. (July 7) – After taking the lead from Mark Wauge on lap 10, Zach Fettinger went on to win the 20-lap IMCA Modified main event Saturday at Southern Oregon Speedway.
He won by a straightaway advantage at the checkered flag as Albert Gill settled for second.
The feature had to be restarted after a lap one caution and that was the only yellow flag of the race. Wauge raced into the lead at the start, followed by Gill and Fettinger. Fettinger slipped past Gill for second on lap three, and the lead three cars ran in close formation at the front of the pack.
A low move in turn two of the 10th lap put Fettinger into the lead and he was soon lapping slower cars. Wauge retired from second on lap 13, and Trenchard made a move around Gill for second a lap later. However, Gill came charging by on lap 15 to regain the position.
Branden Wilson made a last-lap pass to score a surprising Karl Chevrolet Northern SportMod victory. The race had been led for much of the distance by 2016 Yreka champion Jimmy Lipke, who settled for second.