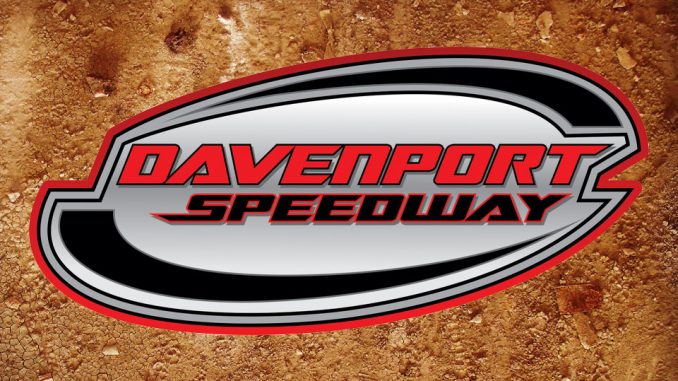 By Mike McGuire
DAVENPORT, Iowa (June 15) – Matt Ryan captured his second Petersen Plumbing & Heating IMCA Late Model feature of the season Friday at Davenport Speedway.
Tim Simpson and Andy Nezworski each had a shot at the lead before Ryan grabbed the point on lap four. Ryan led the remaining laps for the win. Nezworski held on for second with Rob Toland third. Chuck Hanna and Tim Simpson completed the first five.
Eriksen Chevrolet IMCA Modified action saw Mitch Morris take his first feature win of the season. Morris took the lead after a lap four restart. Toland drove to a second place finish followed by Ja­son Pershy, Bob Dominacki, and Greg Durbin, in that order. Twenty-five Modifieds were on hand.
Cautions slowed the Hawkeye Auto IMCA Northern SportMod main. When the race was called, Keith Blum was headed to victory lane with his second win of the season. Brandon Setser was scored second with Tony Olson third. Nick Groth took fourth with Tyler Soppe fifth.