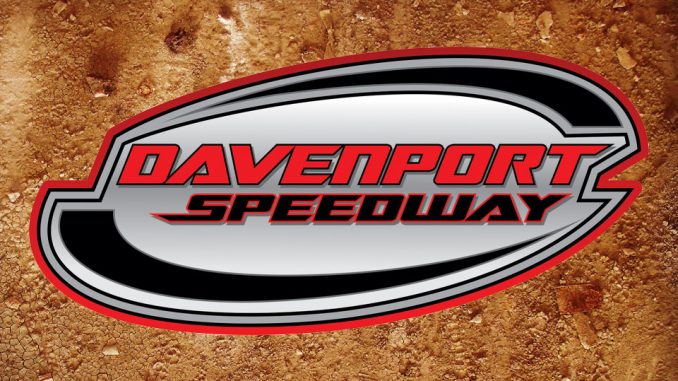 By Mike McGuire
DAVENPORT, Iowa (May 25) – Rob Toland made two trips to victory lane Friday night at Daven­port Speedway. Toland captured both the IMCA Late Model and the IMCA Modified features.
In the Petersen Plumbing & Heating IMCA Late Model main, Joe Beal led lap one. After that, it was all Toland. Late in the race, Matt Ryan made things interesting as he passed Chuck Hanna for second, but didn't have enough laps left to make a serious bid for the lead. Following the lead duo were Hanna, Chad Holladay, and Nick Marolf, in that order.
The Eriksen Chevrolet IMCA Modified feature had a similar story. Derek Wilson grabbed the early lead from the pole. Wilson survived the first restart, but the second on lap five saw Toland go to the front. Rob led the rest of the way to the checkers. Bruce Hanford settle for second over Matt Werner. Chris Zogg finished fourth with Bob Dominacki fifth.
Hawkeye Auto IMCA SportMods started and ended the racing program. The make-up feature from last week saw Matt Fulton hold off the rest of the field to take his first victory of the sea­son. Keith Blum and Tony Olson were second and third, respectively. Pole sitter Troy Wages fin­ished fourth just ahead of Mike Goben.
This week's caution-slowed feature saw Justin Veloz survive numerous restarts and take his first checkers at Davenport. The cautions scrambled the remainder of the field. Mike Adam took se­cond over Henry Carson in third. Mitch Strayer and Tony Olson rounded out the top five.