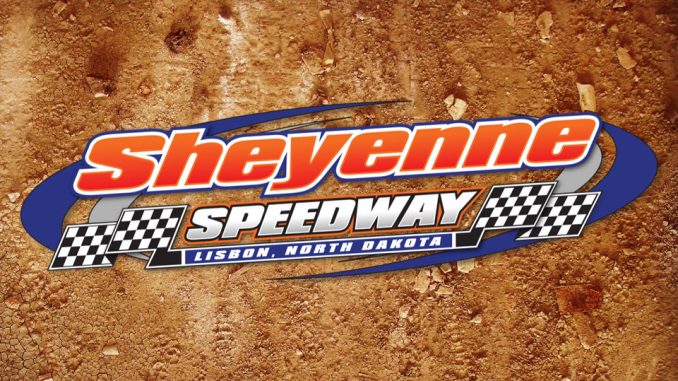 LISBON, N.D. – Four Sunday dates for IMCA Modifieds are on the schedule for Sheyenne Speedway's 45th anniversary season.
The sanctioned division is on the opening night program June 10, as well as July 1, Aug. 12 and Sept. 30 cards.
"We're excited about this. We've got a lot of good drivers in the area who have been going to the IMCA Modified," said promoter Benjie Froemke. "We've gotten a lot of good feedback from drivers and other tracks."
The quarter-mile dirt oval at Lisbon, located in the southeast corner of North Dakota, will share drivers with the Friday-Saturday tandem of Red River Valley Speedway at West Fargo and Jamestown Speedway, and worked with Buffalo River Race Park in Glyndon, Minn., for these four dates.
All four venues are part of IMCA's Side Biter Chassis North Central Region.
"There was such a good response from our original schedule with a single IMCA Modified date that we added three more," Froemke said. "This is a real racing town and the IMCA Modifieds are a popular class with a lot of talented drivers."
A fireworks display accompanies Sheyenne's 45th anniversary event on July 1 and Kids' Night is planned for Aug. 12. The Boneyard special brings the IMCA Speedway Motors Weekly Racing point season to a close and is scheduled the weekend after Jamestown's Stampede.
"We are excited for the year to come. We have many great nights planned and each class brings a special group and talent to the track," said Race Director Hunter Carter.
The list of projects to be completed before opening day at Sheyenne includes widening the track and reshaping turn four, remodeling the concession stand, removing infield guard rails for a better viewing experience and relocating victory lane to get winners closer to their fans in the grandstand.
More information about the upcoming season will be available at the www.sheyennespeedway.com website and on Facebook.
"It's nice to add another quality track in this area that can help our drivers in their pursuit of national, regional and state points," said IMCA Vice President of Operations Jim Stannard. "Sheyenne Speedway is another tremendous addition to our North Central Region for Modifieds."