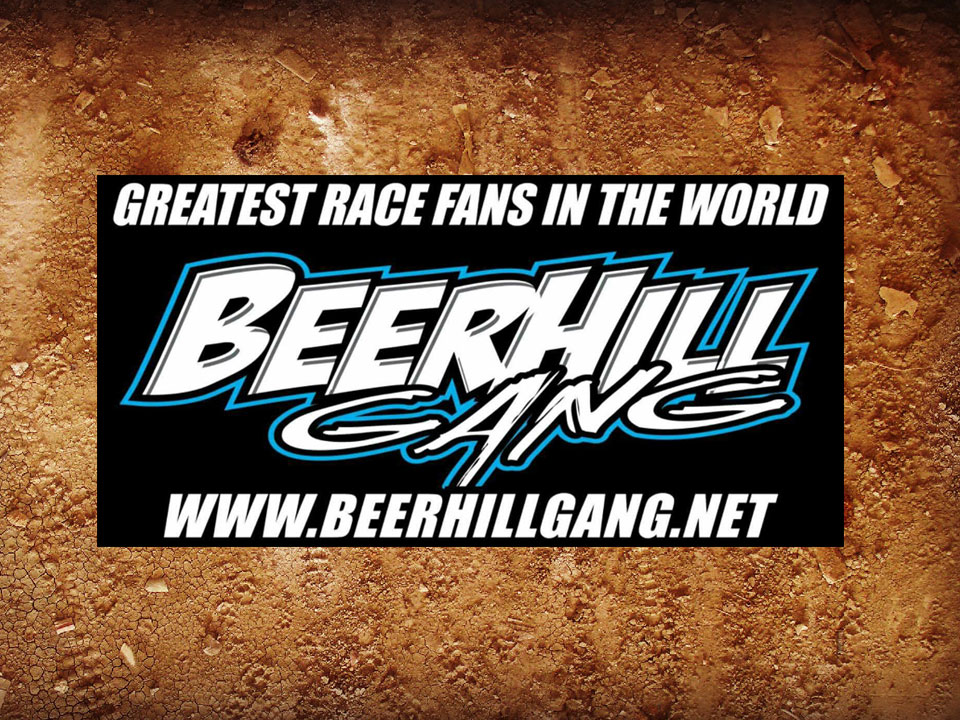 MECHANICSBURG, Pa. (June 9) – One of the most iconic fan groups in racing has stepped up to sup­port the Pennsylvania Sprint Series.
PASS car owner Ryan Slothower and his wife, along with driver Jaremi Hanson and Matthew Mil­ler from the Beerhill Gang organized a fundraiser at Quaker Steak and Lube in Mechanicsburg Thursday night, raising more than $1,500.
PASS was looking to land a sponsor for the current race season and Slothower, Miller and sev­eral other teams got involved to quickly organize the event. The Slothower/Hanson team pitched in with numerous auction and raffle items; Brandt Cook and Zach Newlin also pitched in with auc­tion items and there were numerous other contributions by teams fans and sponsors.
A check for $1,600 will be sent to IMCA which will be paid 100 percent back to the PASS points fund. This will ensure that 30 positions will be paid at least $100. Sanction fees from tracks and any other sponsor money goes to the top 15.
"We're extremely grateful to Ryan, Matt and everyone that put together this fun evening," said Se­ries Director Rod Ort. "It's exciting to have the support of the Beerhill Gang as we are recreational racers and this event was not only fun but the money raised helps our teams cover some im­portant costs."
PASS represents one of the largest regions for IMCA EMI RaceSaver Sprint Cars in the country with 91 teams on its active roster. The growth and popularity of IMCA and RaceSaver has made it the nation's largest sprint car sanction.
"What's more impressive is that nearly all of these teams are exclusive to RaceSaver and don't run other divisions," noted Ort. "PASS is generating its own group of Sprint Car stars from veter­ans like Scott Ellerman and Nathan Gramley who have picked up wins already this season, and new talent that has emerged over the past few years like Hanson, Tyler Reeser, Drew Ritchie and nu­merous others."
"Zach Newlin, the 2015 series champion, finished fourth in the national IMCA standings and run­ner-up Ken Duke was 15th," he continued. "PASS, IMCA and RaceSaver give teams an afforda­ble rules package that allows the recreational racer to participate and be competitive with a focus on keeping costs low. The PASS purse structure and even the points fund are more evenly distrib­uted to help ensure that teams are able to afford racing on a regular basis and we avoid big up from payouts that serve to encourage or reward spending."
"We're excited for our teams to be connected to such great fans and have the opportunity to pro­mote themselves and the series," he concluded. "PASS and the Beerhill Gang hope to make this an ongoing relationship and are already thinking about how to make the 2017 fundraiser even more successful."