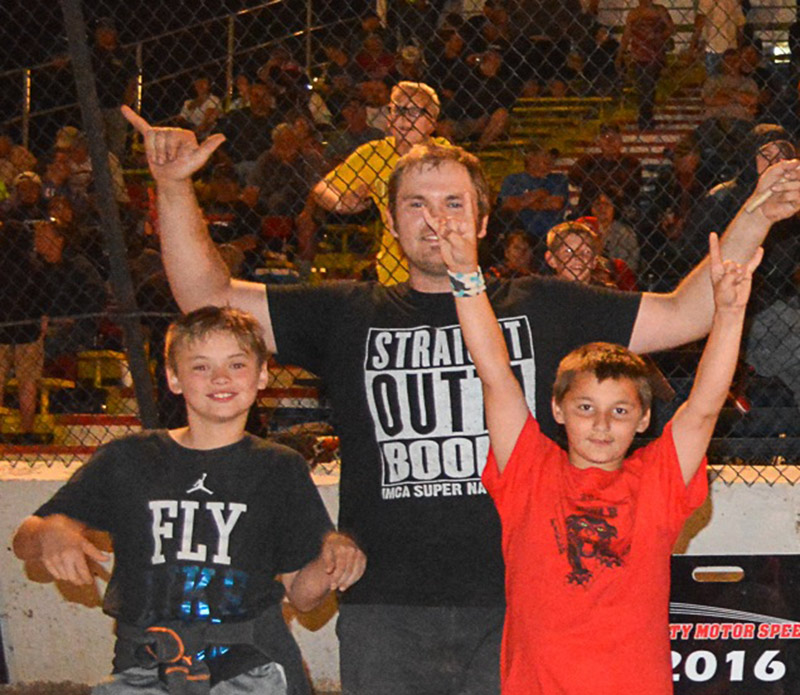 AUBURN, Mich. (June 3) – After a week away, A.J. Ward returned to victory lane following Fri­day's Main Street Seed and Supply IMCA Modified feature at Tri-City Motor Speedway.
The co-point leader with Todd Matheson, Ward started alongside Matheson in row five for the 20-lap feature. Matt Szecsodi and Rusty Zeigler brought the field to the green flag. Szecsodi beat the field to lap one before spinning in turn two and restarting at the rear of the field.
Zeigler led the next two laps before Ward grabbed the lead on lap four.  He was unchallenged the re­maining 16 laps for his fifth local feature win of the year.
Heath Grizzle, Myron DeYoung, Chaz Pray and 'B' winner Craig Vance were the rest of the top five finishers.