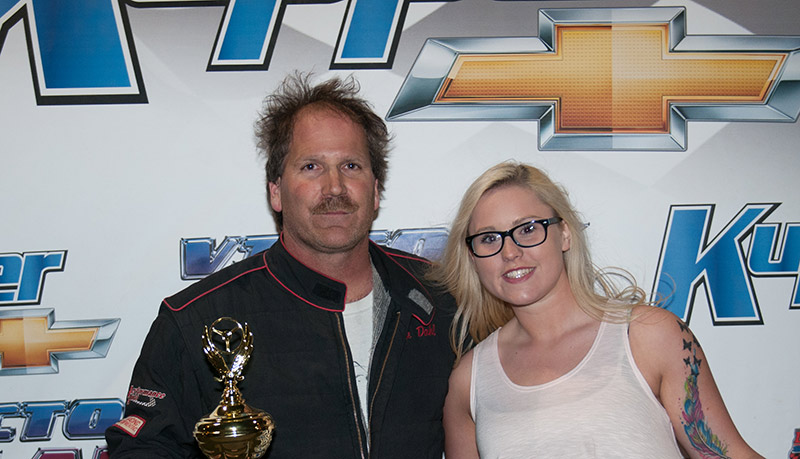 MANDAN, N.D. (June 3) – Despite late-race contact with another car, Mark Dahl led the last nine times around the track in winning Friday's Xtreme Motor Sports IMCA Modified feature at Dacotah Speedway.
Scott Bintz was the early leader. Trying to gain ground on points leader Spencer Wilson, who missed the feature, second place in points Shawn Strand was sent to the tail following a lap two caution.
Dahl clearly had the fastest and once he caught Bintz was all over his rear bumper. As Dahl looked for away around Bintz, 12th starting Jason Grimes passed Steven Pfeifer around the high side for third.
Dahl took the lead with nine laps to go while Grimes was quickly catching Bintz for second. Lapped traffic wreaked havoc for Dahl as he made contact with Ryan Wolla, allowing second place Grimes to quickly close.
Dahl held on for his first IMCA Modified victory at Mandan since 2014. Grimes had to settle for second ahead of Bintz. Pfeifer finished fourth while Aaron Turnbull, who started 19th, rounded out the top five.
Josh Roehrich was the winner in the time-shortened Mach-1 Sport Compact feature over Dylan Sandberg, Chase Schlafmann, Josh Houn and Stan Thompson.