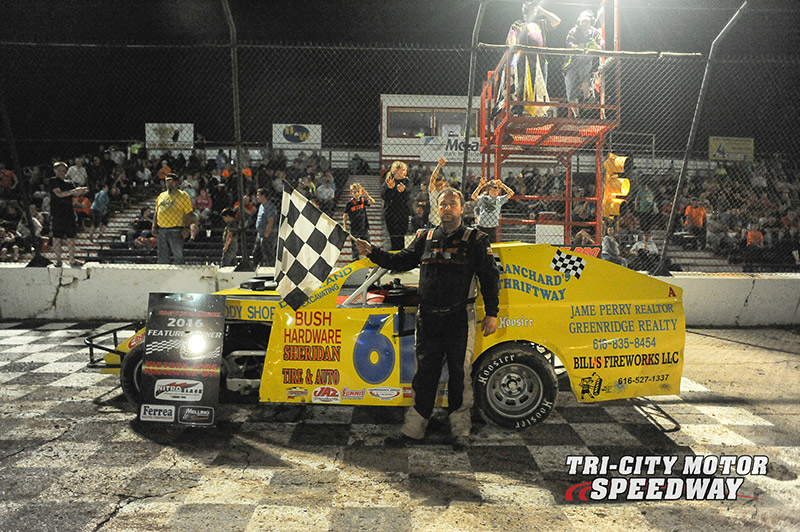 AUBURN, Mich. (May 27) – Chad Wernette posted Tri-City Motor Speedway win number one on the season in the Friday feature for Main Street Seed and Supply IMCA Modifieds.
Rich Young started alongside Aaron Spearling on the front row for the money race. Young led the initial four laps before 40-year veteran Joe Fowler took the point. He led the next nine laps before Wernette pulled up to challenge.
After working his way up from 11th starting, Wernette finally passed Fowler and cruised to his first victory of 2016 at TCMS. Fowler had to settle for second and was closely followed by Kody John­son, Ken Zeigler and Toby Steele.