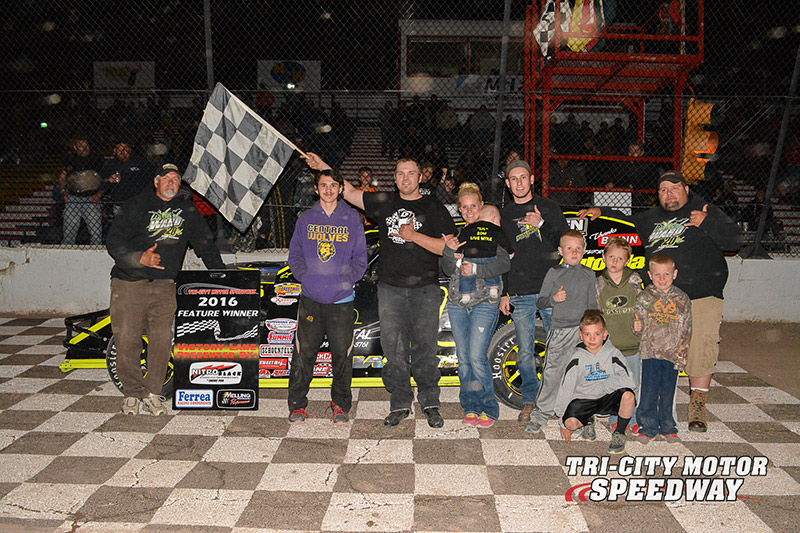 AUBURN, Mich. (May 20) – A.J. Ward notched his fourth straight Main Street Seed and Supply IMCA Modified feature win Friday night, in front of a near capacity crowd at Tri-City Motor Speedway.
Ward started inside row six while Nathan Oswald and Joey Fowler led the opening laps of the feature. Somehow, Ward was able to work the middle groove, creating three-wide battles, and snatched the lead by lap four.
Once Ward took the lead, he was never challenged and cruised to his fourth feature win in a row.
The remainder of the top five cars were Chad Wernette, Tanner Pray, Todd Matheson and Fowler.
A record 115 cars were in the pits at Auburn Friday evening.