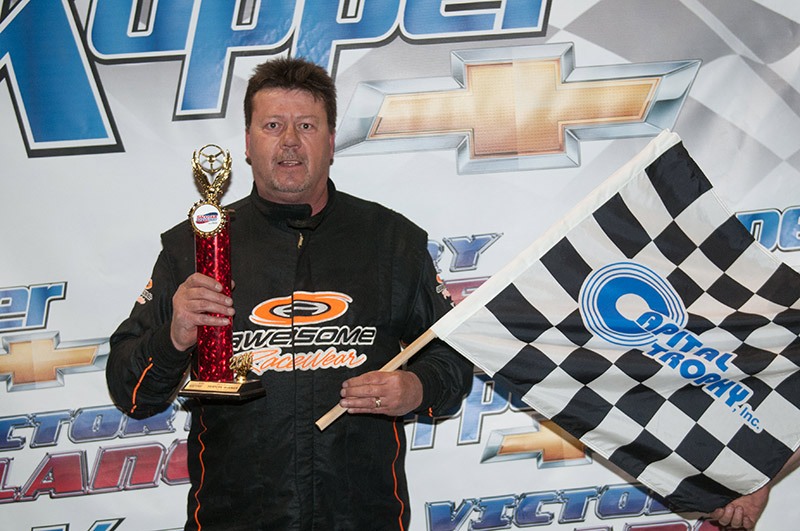 MANDAN, N.D. (May 20) – Jay Tooley led every lap in earning his career-first Xtreme Motor Sports IMCA Modified feature win Friday at Dacotah Speedway.
Tooley started on the pole and after a series of quick cautions, John Corell looked low for the lead but was denied by Tooley. As Corell continued to battle Tooley, Brent Schlafmann had his hands full in third place with Mark Dahl. They raced hard door-to-door for several laps until Dahl got loose and spun on lap 10.
On the restart, Dahl spun again, ending his night early. Corell again tried to complete the pass on Tooley while Marlyn Seidler and Jeremy Keller caught up to the front pair. As the laps wound down, Corell's car began to fade and he lost positions to Seidler, Keller and Schlafmann.
Tooley found extra speed on the top of the track and started to pull away with seven laps to go. He led all 25 laps while Seidler finished second ahead of Keller. Spencer Wilson and Drew Christianson, who raced their ways into the feature through the consolation, finished fourth and fifth, respectively.
Jason Berg was the Mach-1 Sport Compact winner.