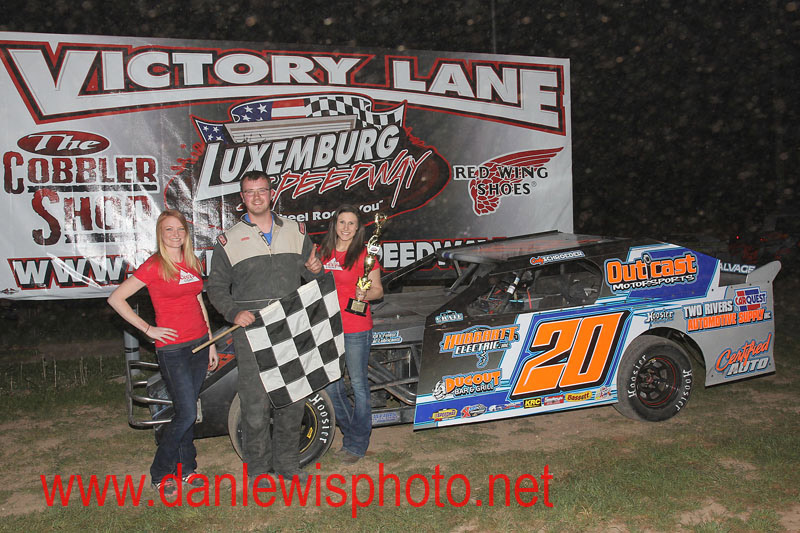 By Greg Aregoni
LUXEMBURG, Wis. (May 20) – Cody Schroeder wrestled the lead away from Ryan Lemieux for good on lap six and put his racer on checkout mode in winning for the first time in his Karl Chevro­let Northern SportMod career Friday at Luxemburg Speedway.
Schroeder left the field in the dust while Chris Budzban, Scott Boyea and J.J. Anderson worked from the back of the field. Time ran out on all three to take a crack at Schroeder.
Budzban started 17th and finished in the second spot as he was right on the leader's bumper at the checkered flag. Randy Lemieux Jr. moved up from his eighth starting spot to finish third.  Boyea finished fourth after starting 18th. Anderson finished fifth after starting 19th.
Other winners included: Shawn Kilgore in the Xtreme Motor Sports IMCA Modifieds and Brian Ambrosius in the IMCA Sunoco Stock Cars.
One hundred and fifty-two cars saw action Friday on the 1/3 mile.